Every summer, an exceptional evening takes place at the Négra lock, in Montesquieu-Lauragais, in homage to Pierre-Paul Riquet and the masterpiece of his life: the Canal du Midi.
Dressed in period costumes, several tour guides offer a very unique guided tour. During the walk, skits are improvised and make the public relive the most emblematic events of the great history of the Canal du Midi. An unusual and memorable moment to share with friends or family.
Once upon a time…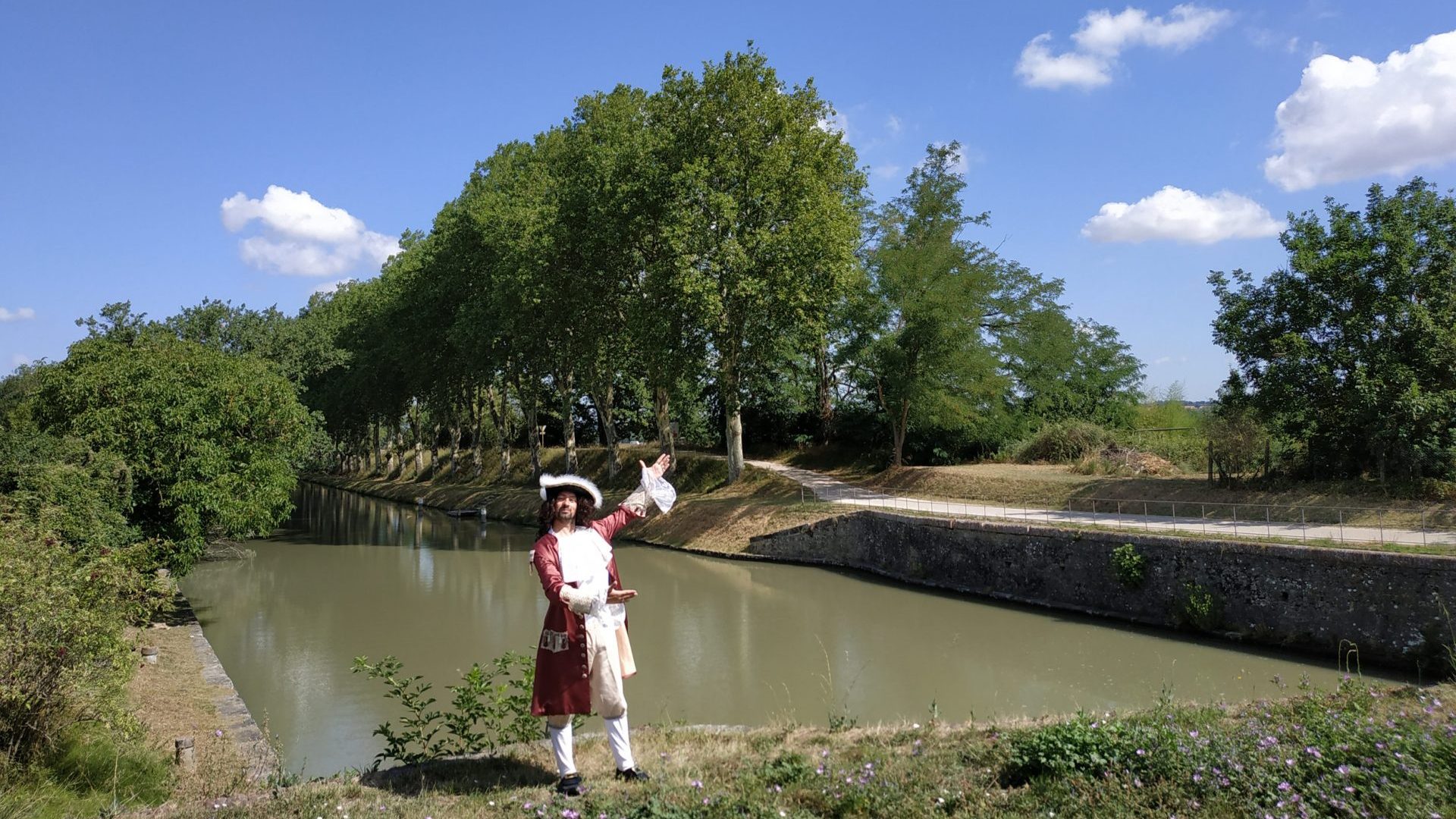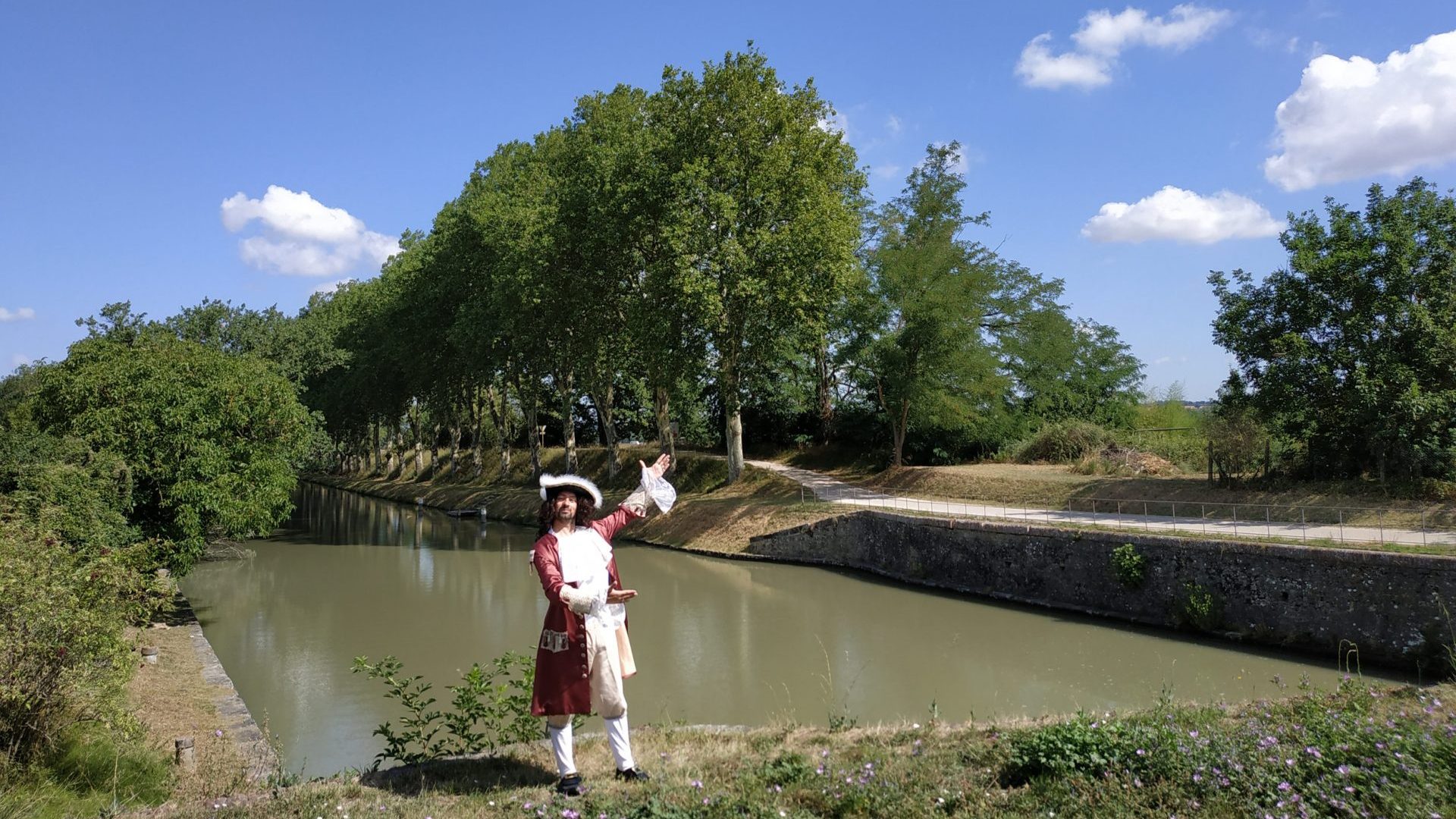 We are 1667. Pierre Paul Riquet, then tax collector in the service of Louix XIV, submits the crazy idea of ​​putting back on the table a wildly ambitious project, dating from Antiquity: connecting the Mediterranean and the Atlantic without going through the dangerous Strait of Gibraltar.
But where to find the water? And how to finance this expensive project? What madness !
This is how this historic evening begins, at theNegra lock in Montesquieu-Lauragais. Guided by a larger-than-life Pierre-Paul Riquet, participants learn to love the character and admire the great project of his life.
From heritage to heritage, the events parade and introduce new characters: Madame Riquet, boatmen, and Monsieur Le Marquis de Vauban in person. What prestige!
A great moment of conviviality
As you have understood, this costume party is a great opportunity to pay homage to the Canal du Midi and its creator through comedy and bursts of laughter.
If the tone is light, the facts related are very real. In their costumes, the tour guides from the Tourist Office narrate the construction of the Canal du Midi through many anecdotes with great joy, but also with respect for history.
Information: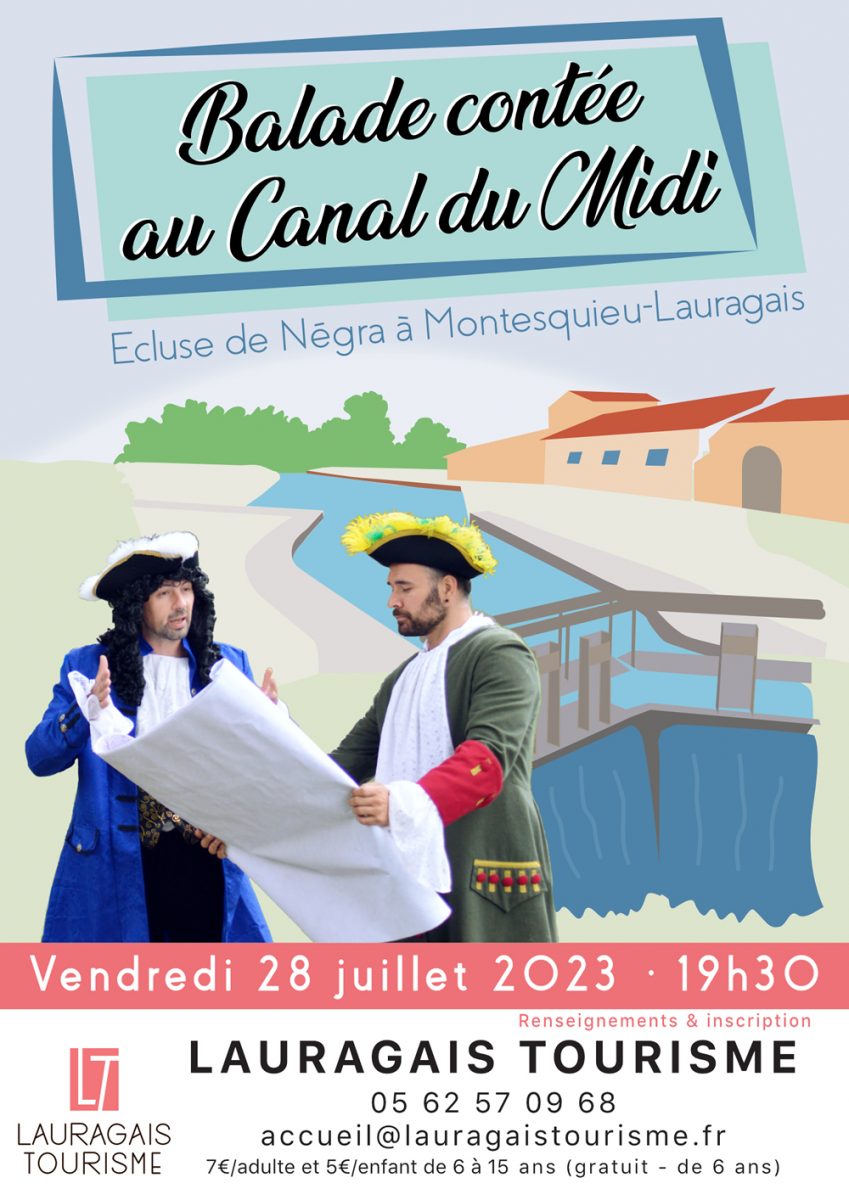 Visit on Friday July 28 at 19:30 p.m.
Duration 1h00-XNUMXhXNUMX
Price : € 7 / adult; € 5 / child from 6 to 15 years old; Free for children under 6
Registration required :
Entertainment all summer