What makes <span style="font-family: 'arial black', 'avant garde';">inlingua</span> different
Homemade cuisine with seasonal products.
Human relations at the heart of all attentions.
Many festivities and themed evenings are on the program.
La Source is an essential "multi-service" place located in the heart of the village!
The bar-restaurant-bakery offers a varied cuisine where everything is homemade! You can have breakfast, afternoon tea, coffee, lunch or dinner!

The establishment invites you to come and get your fresh bread or do your shopping in its local produce grocery store. You can also pick up your fresh fruit and vegetables directly from the shed.

Many activities are offered throughout the year.
Stephanie's testimony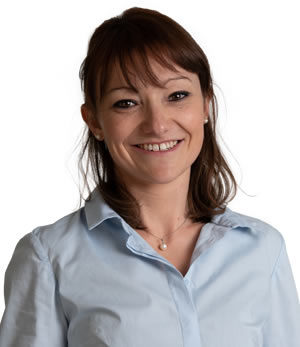 Stephanie
La Source is the beating heart of the village. We find everything there, we meet everyone! It is an adorable family who come to us from the other end of France who will welcome you there. Their permanent good humor and their sense of service are a credit to the warm reputation that the people of the North have! You will find family cooking on your plates, combining Ch'timis traditions and those of the South-West. A surprising marriage!
Opening
Open all year

| Days | Schedules |
| --- | --- |
| Tuesday | 08:00 a.m. to 14:00 p.m. and 17:00 p.m. to 21:00 p.m. |
| Wednesday | 08:00 a.m. to 14:00 p.m. and 17:00 p.m. to 21:00 p.m. |
| Thursday | 08:00 a.m. to 14:00 p.m. and 17:00 p.m. to 21:00 p.m. |
| Friday | 08:00 a.m. to 14:00 p.m. and 17:00 p.m. to 23:00 p.m. |
| Saturday | 08:00 a.m. to 14:00 p.m. and 17:00 p.m. to 23:00 p.m. |
| Sunday | 08:00 to 15:00 |
Prices
Lunch menu: 13,50 €
Lunch menu: 16,50 €
Evening menu: 18 €
Price
Min.
Max.
Lunch menu
starter + main course or main course + dessert
€13,50
Lunch menu
starter + main course + dessert
€16,50
Evening menu
starter + main course + dessert
€18
Payment method
Credit card
Lunch vouchers - Restaurant tickets
SPECIES
Eurocheques
Transfers
Visa
Equipments and Services
Equipments
Cash
Pétanque bowl field
High chair
Bottle warmer
Air conditioner
Nightclub
Garden
Playground for children
Parking nearby
Piano bar
Booster
Terrace
Free Wifi
Services
Banquet
Shipped to your door
Reservation of external services
Seminar
Brewery service
Caterer