Tourist Offices are not simple distributors of documents. Our businesses have grown and become more professional due to increasing complexity and competition. Tourism is a major economic activity in our region.
Top quality hospitality
Animated by 5 travel advisers Trilingual and versatile, the reception area, based in the village of brands in Nailloux, receives thousands of tourists, day trippers and local visitors throughout the year, who come to get lots of ideas for visits and tips for taking the trip. 'air.
The reception area is an important showcase for our destination, and a reflection of the art of living and welcoming in Lauragais. Our approach is rewarded by obtaining several brands and labels:
The advantages of the reception area
Free access to the Grands Sites Occitanie movie theater
Free Wifi
Multimedia terminal
Children's area
Ticket office for leisure activities
Accommodation availability and reservations
Accessibility for disabled people
Service Groups
Exhibition hall
… And mobile!
Because the territory is large, from spring to autumn, your advisers travel punctually for half a day or a day to a tourist site, a market or during an event, meet visitors to share their tips.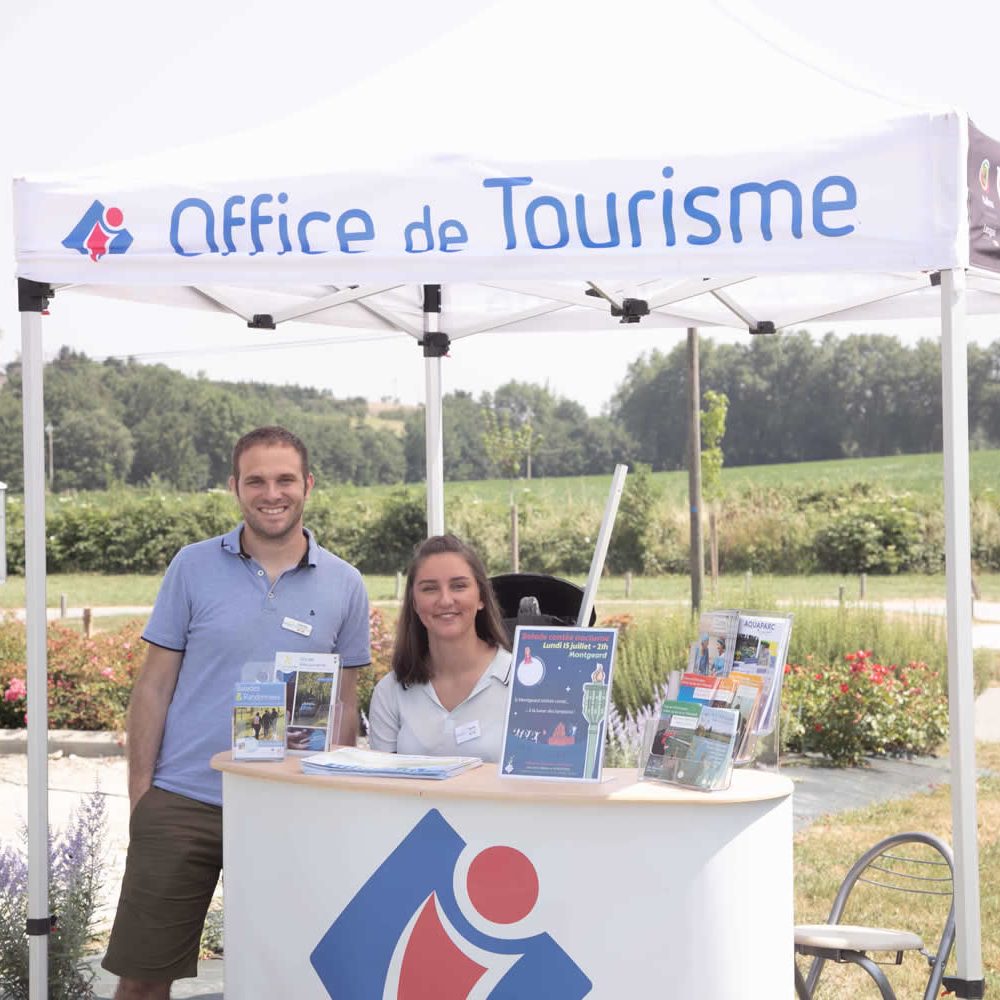 All-terrain communication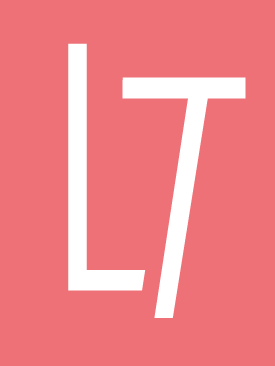 Worn by the brand Lauragais Tourism ©, the communication department of the Tourist Office highlights the very favorable geographical location of our destination around an omnipresent baseline: "In the heart of the South of Toulouse". The choice of bright colors symbolizes the emblematic themes of Lauragais:
The blue of pastel and the Canal du Midi
The pink of the brick
The golden sun and sunflowers in bloom
With a creative and dynamic team, the Tourist Office uses and abuses all communication channels to promote the destination:
A brand new website
This website, equipped with an impactful graphic charter and large visuals, targets an audience exceeding 100 visitors per year. It meets the new expectations of Internet users:
Rich, easy-to-find information
Airy pages with a pleasant design
Optimal readability, as easy on a computer screen as on a smartphone or tablet
Good deals adapted to the new priorities of travelers: for stays perfectly adapted to families, initiatives respectful of the environment, immersions in the heart of nature, or even unusual experiences
According to the sections, the website offers exhaustive information on all the tourist offers of the community of municipalities, and guarantees a page dedicated to each of its tourist providers.
A hyperactive presence on social networks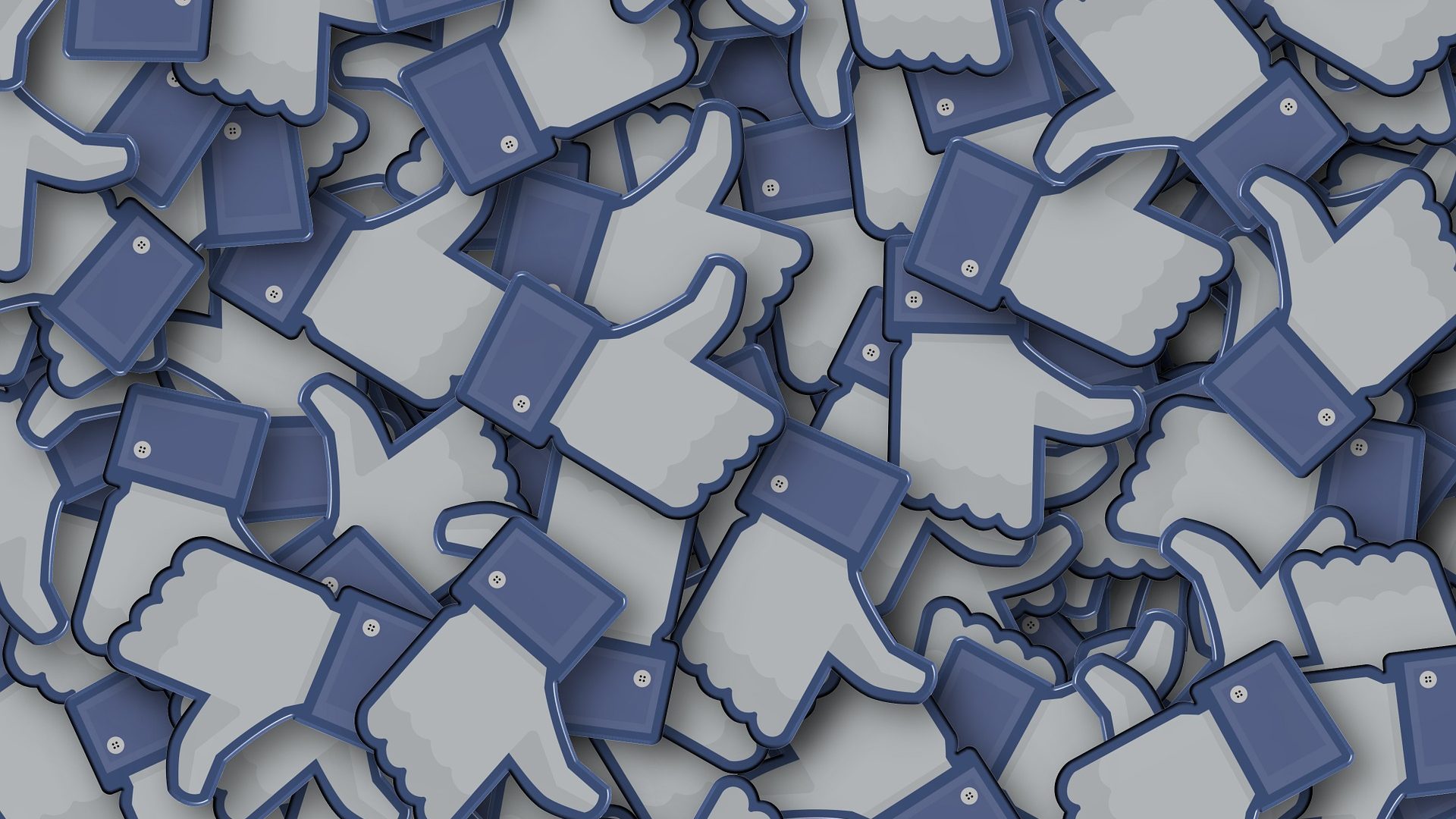 Always connected and on the lookout for the buzz, our Community manager is full of imagination to like, share, comment and interact with the followers of our social networks.
On Facebook @ LauragaisTourisme31, more than 4000 fans read our anecdotes and experiences sharing every week
About Instagram @lauragaistourism, our visuals catch the eye of more than 1000 subscribers and the hashtag #lauragaistourism is shared by many local artists and photographers.
Very frequent appearances in the local press
Relaying all local news to the surrounding populations, the local media are at the heart of our promotion strategy.
Our press releases regularly find their echo in the most widely read newspapers in Lauragais
The voice of the south
La Depeche du Midi
News
A program of regular newsletters
In addition to the information posted regularly on the website, this newsletter informs a contact base of around 4000 recipients of tourist news in the region.
Our Internet users are invited to receive it free of charge by completing a simple form on our website.
A rich, varied and completely free documentation
In preparation for their stay or already there, our visitors can count on a complete and varied collection of brochures so as not to miss anything during their stay with us.
The must
The Lauragais Tourisme Tourist Guide, the booklet to have in your backpack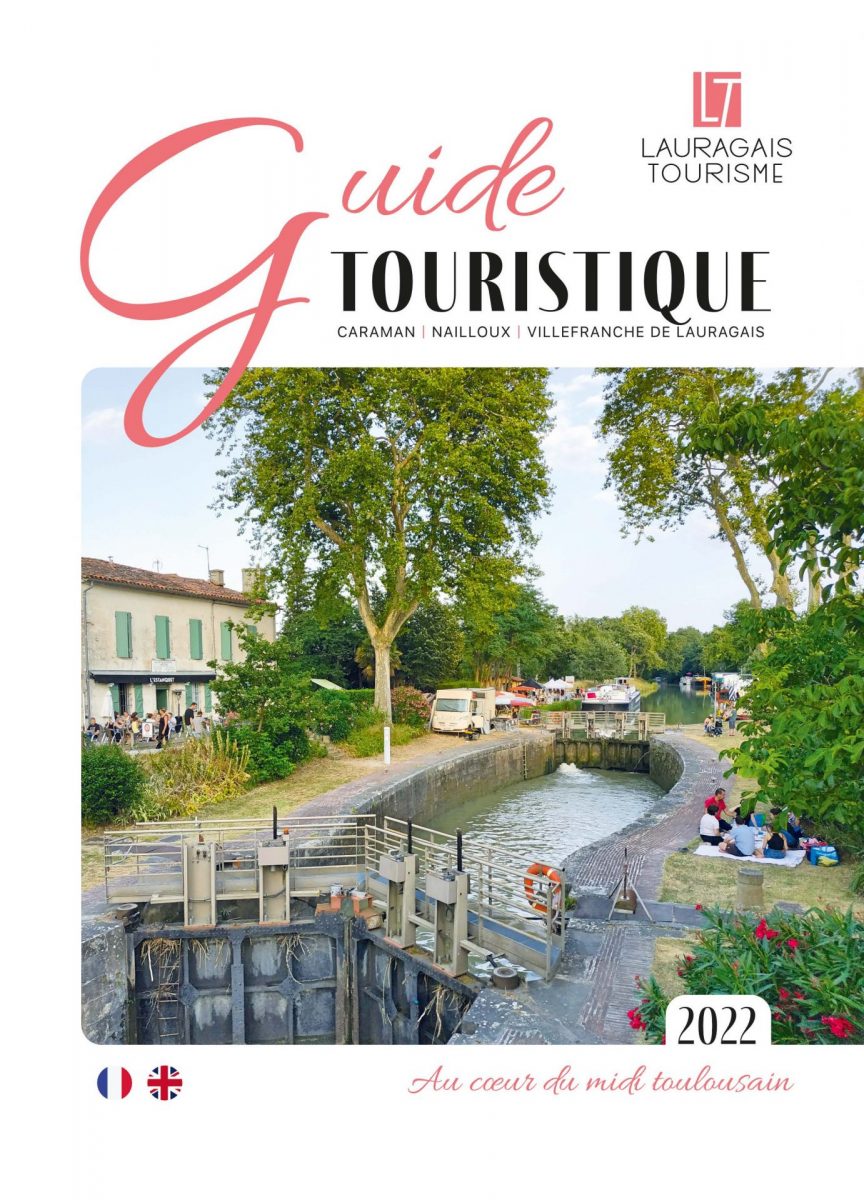 Practical and comprehensive, this booklet is the perfect co-pilot for a successful stay in Lauragais. All tourist information can be found there:
Must see and do in Saumur!
Accommodations
Restaurants
Activity providers
Car routes
The main dates of the year
Le Comptoir d'Isatis, a great showcase for local producers and artisans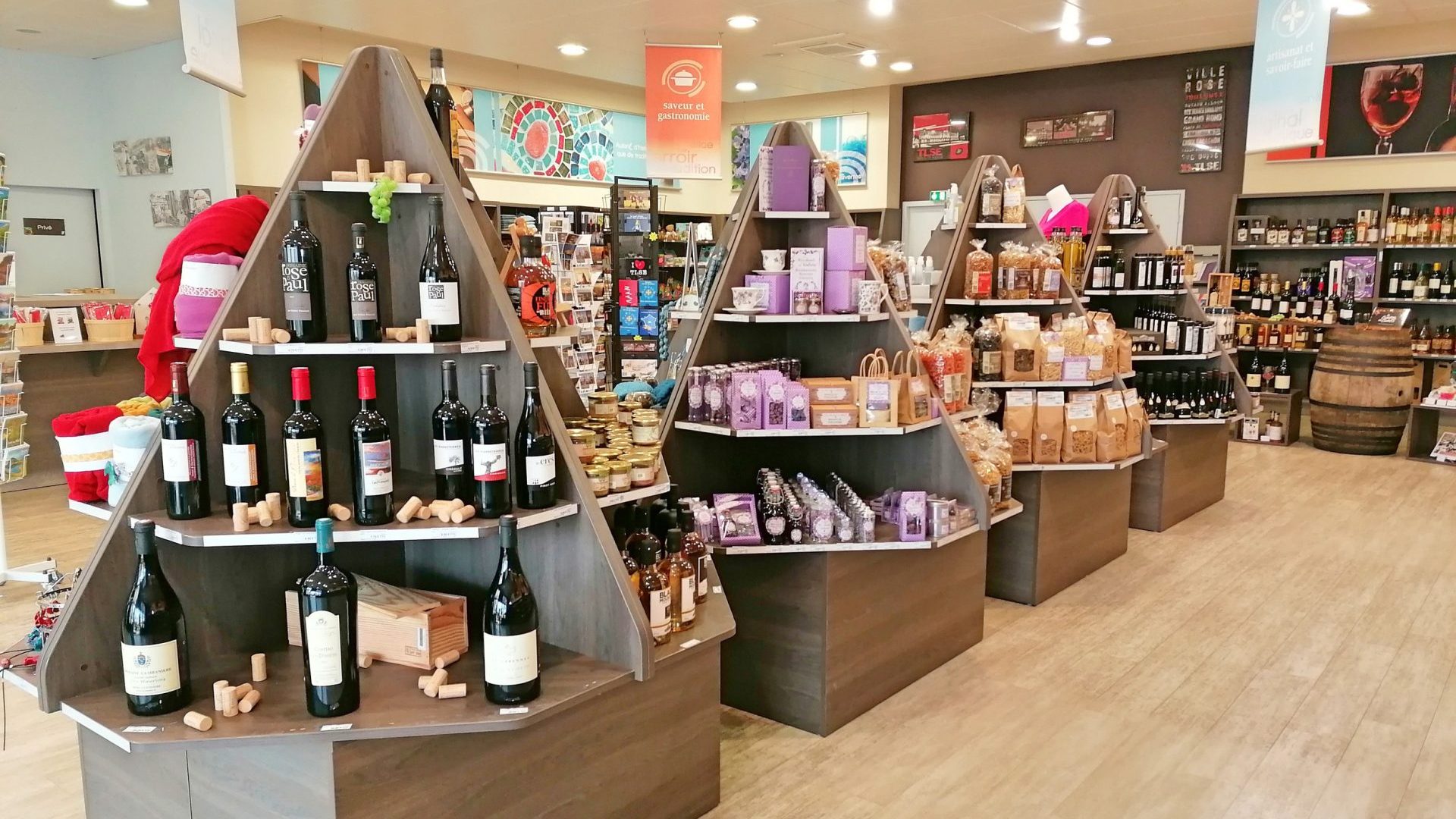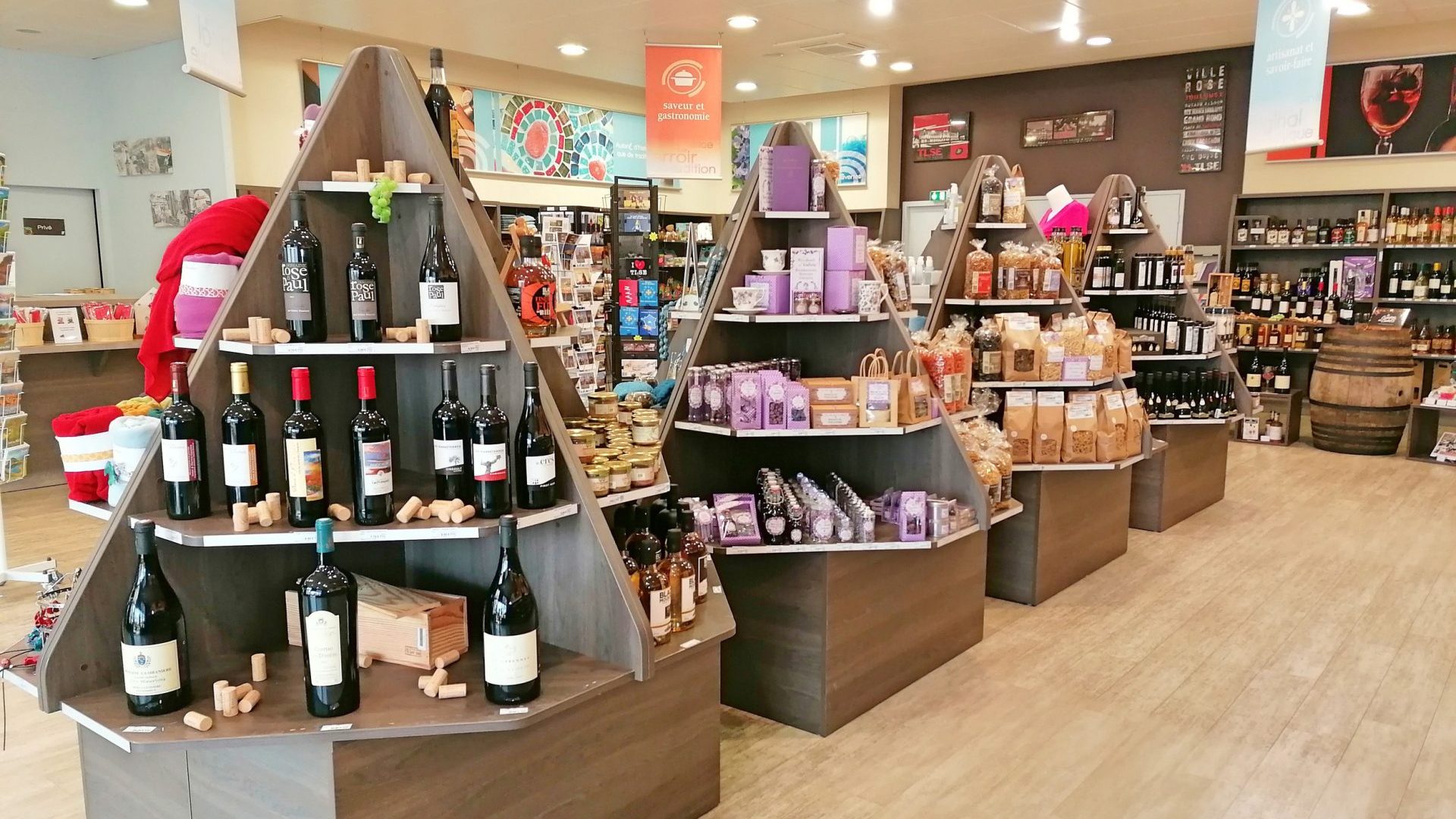 Who would suspect, crossing the doors of the Comptoir d'Isatis, that it is a tourist office shop? Its vast shelves are abundantly stocked with thousands of references produced and sent by a hundred local producers and artisans?
Browsing the wine cellar, the shelves of sweet and savory gourmet products, but also the corners dedicated to pastel, violets, and many artisanal creations, you will discover the flavors and objects that make the reputation of our beautiful region. .
At the cash desk, 2 sales advisers, skilled connoisseurs of Southwestern gastronomy, take pleasure in interacting with visitors, submitting their ideas for gourmet alliances, and putting together their personalized gift baskets.
A receptive service at the forefront of tailor-made
With 10 years of experience, the Reception service is specialized in the development of tourist services and activities for several types of groups.
Mediafixer COMPANIES, looking for places for seminars, but also Incentive activities to strengthen the cohesion of their teams.
Mediafixer leisure groups, fond of new cultural discoveries or sporting adventures, in a spirit of relaxation and good humor.
Mediafixer school groups and leisure centers, who visit us to develop their creative sense, their relationship with nature, and satisfy their thirst for learning while having fun.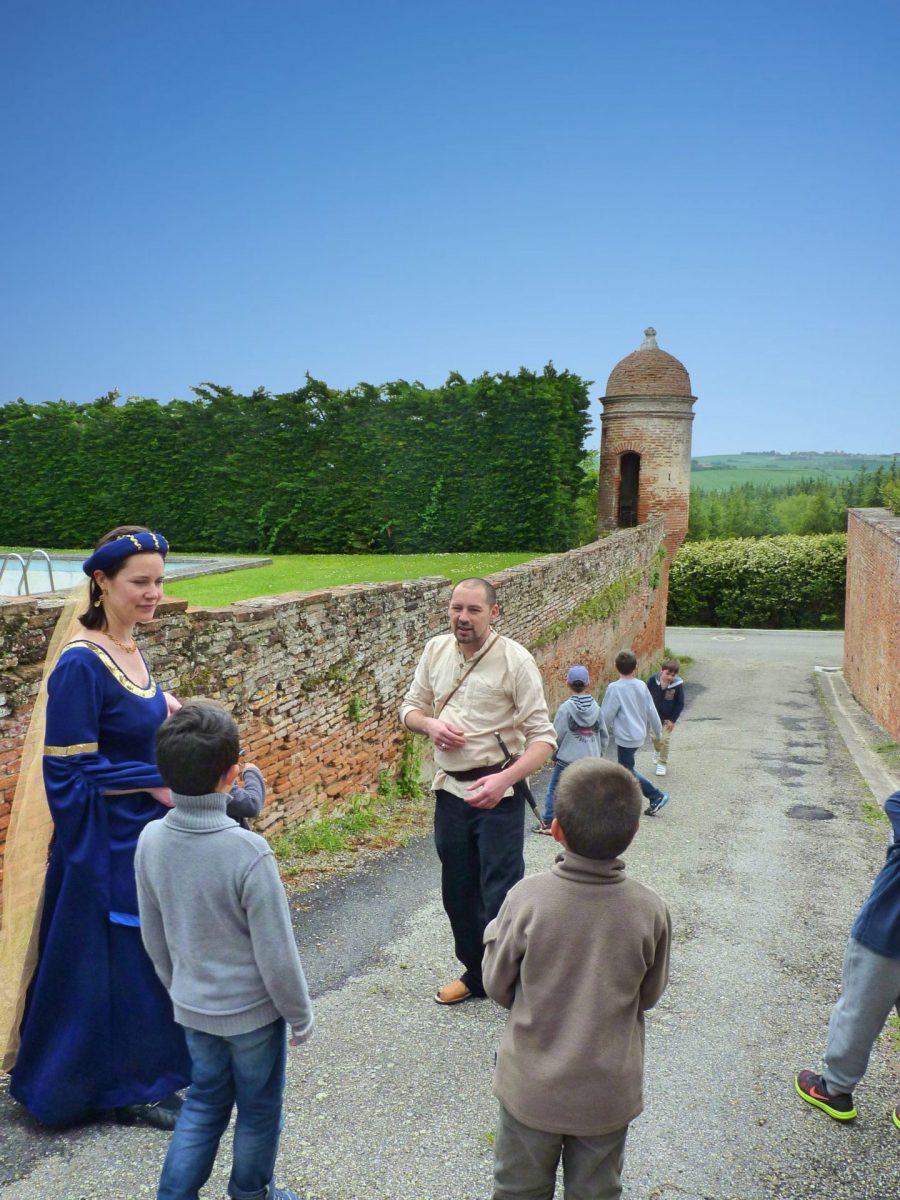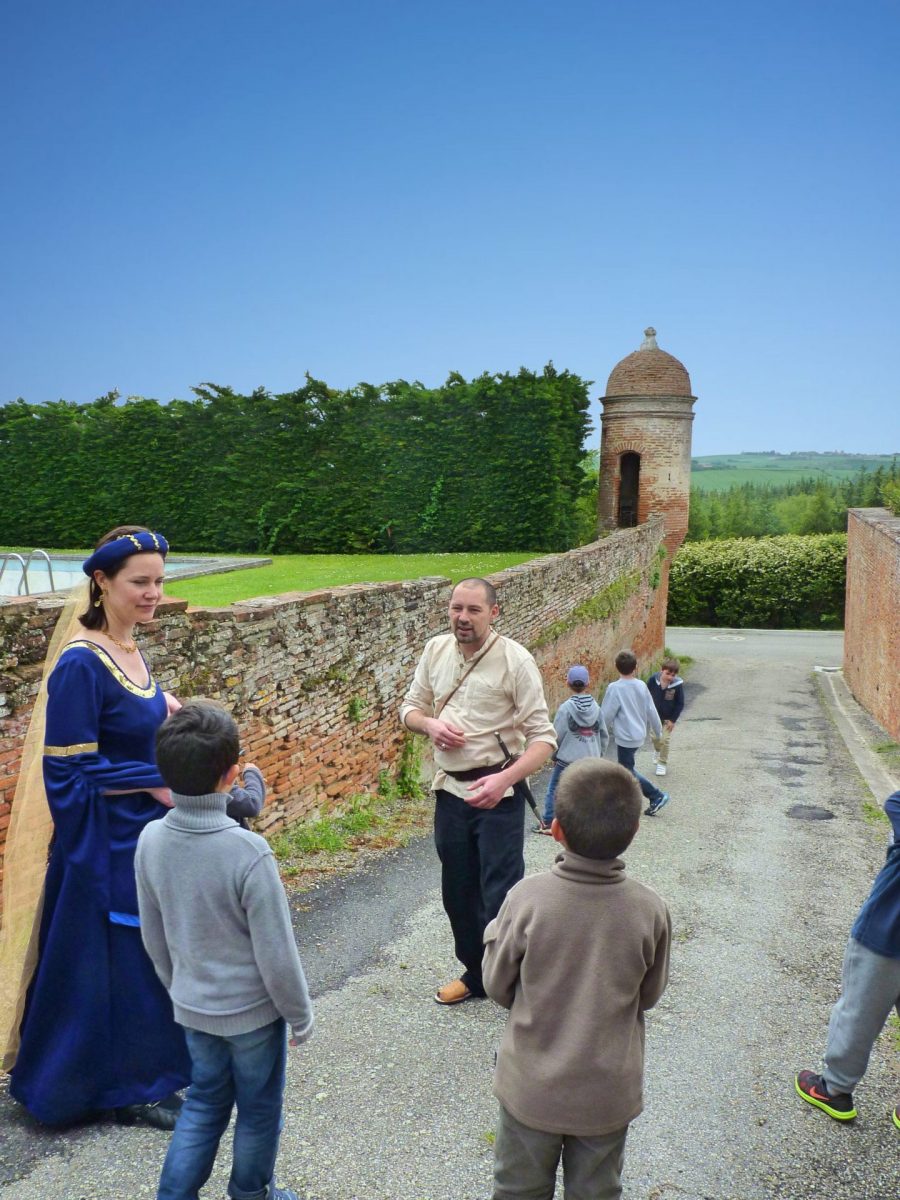 Tour guides with recognized skills
To welcome groups, but also to animate tours and events for the general public, 3 guides, holders of a professional guide-lecturer card, are available.
As comfortable in sneakers as in period costumes, they put their creativity and passion at the service of their audience, and the promotion of a heritage they cherish.
Invested and dynamic group partners
In the wake of the Tourist Office, several leisure, catering and accommodation providers, as well as reception venues, are helping to make Terres du Lauragais an important destination for groups in the Toulouse basin. The variety of activities they offer and their great flexibility offer Group customers the opportunity to benefit from tailor-made, personalized and unforgettable services.
A competent administrative service at the service of service providers
At the helm of the team, an invested and perfectionist director defines the strong axes of tourism development through a rigorous action plan established at the beginning of each year. Knowing the territory inside out, it supports the community of municipalities in the supervision of its tourism stakeholders and in meeting new project leaders.
To assist him, the secretary, in charge of the accounts of the Tourist Office, but also of tourist tax is an ideal pair.
A growing network of partners
Each year, many local tourism players reward the Tourist Office with the quality of its work and actively participate in the attractiveness of the territory.
A partnership program is offered to them each year in order to enable them to benefit from the many internal skills available to the Tourist Office:
Increased visibility on its communication media
Sharing tutorials and practical sheets to optimize their tourism activities
Individualized support to perfect their communication strategy and respond to various and varied tourist issues (setting up files, accounting or administrative questions, knowledge of the territory, etc.)
Access to discounts for their customers at the Comptoir d'Isatis and at the brand village
The main missions of your Tourist Office
Welcome and inform the local population and tourists
Ensure the networking and professionalization of local tourism actors
Manage the observatory of local tourist activity
Implement a quality approach
Make its services accessible to all audiences
Establish an annual promotion plan
Propose an event program
Participate in the implementation of the tourist action plan defined at the intermunicipal level, in line with the destination of the Lauragais Country
Acting as a relay for departmental and regional institutions, in particular for the "Grands Sites d'Occitanie" network
Promote local artisanal and agricultural productions, through its regional products store
Offer packaged services to groups through its incoming service
Develop structuring projects in line with demand
Ensure the digital animation of the territory
Opening time
All year : Monday to Saturday, 14 p.m. to 18 p.m.
From July 1 to August 31 : Monday to Saturday, 10 p.m. to 19 p.m.
September 1 to 30 : Monday to Saturday, from 10 a.m. to 12 p.m. and from 14 p.m. to 18 p.m.
During school holidays in zone C : Monday to Saturday, from 10 a.m. to 12 p.m. and from 14 p.m. to 18 p.m.
Le Comptoir d'Isatis - Shop of regional products:
Open all year, Monday to Saturday, 10 p.m. to 19 p.m.