As part of the finalization of the tourism development plan started in 2021, the Terres du Lauragais community of municipalities is pleased to invite its tourism stakeholders to various discussion workshops in collaboration with Lauragais Tourisme.
This work under construction will make it possible to define an institutional framework on an inter-municipal scale in order to establish the main axes of development and the actions which will result from it to improve the attractiveness of the destination, the offer and the reception of our customers.
A presentation of this initiative was made during the last Tourism Meetings. It was led by Marie MERCIER, trainee in Master II Tourism Engineering, accompanied by Marjorie LEBLEU, head of the Territory Promotion Department at the Community of Municipalities of the Lands of Lauragais, Sylvie LE JOLY, Head of Culture and Hiking Trails at the Community of Municipalities of the Lands of Lauragais, and Stéphanie ADAM, director of Lauragais Tourisme.
Ederly Bertrand, trainee in Master II Tourism & Development, will animate the 4 workshops and will synthesize the reflections carried out collectively in the form of action sheets to be implemented on the destination.
Your presence is essential because you are the driving force behind the tourist activity of the Lauragais Tourisme destination.
Past appointments
Thursday June 30:
Sustainable Tourism
Thursday June 30 2022 the first brainstorming workshop was held at Domaine En Castanet, located in Caraman.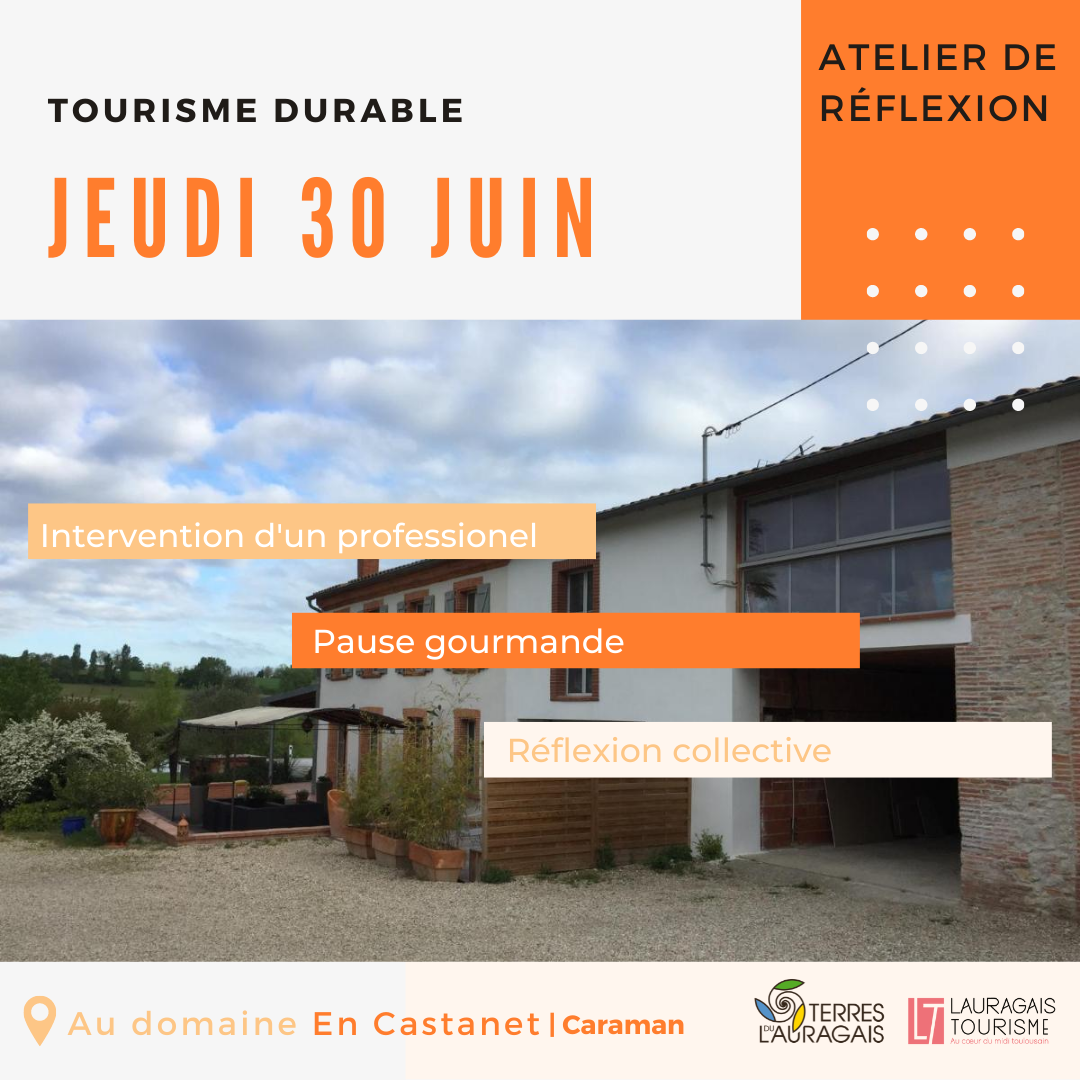 You shared your ideas in a friendly atmosphere around the sustainable tourism, a challenge for the future of our destination.
We hope for the participation of as many providers as possible for constructive exchanges, which will fuel this reflection!