Located between Nailloux et Montgeard, this 33-hectare lake offers a privileged setting for reunions with family or friends. Athletes or nature lovers will also find what they are looking for! On foot or by bike, you can enjoy the 5 km riverside path, but also a multitude of activities all year round: permanent orientation course, hikes, sports apparatus, inflatable games on the water or even pedalos.
A true natural setting
From its creation in 1973, Lake Thésauque had a double vocation: the upper part of the lake was dedicated to leisure and tourism activities and the lower part had to remain wilder in order to serve as refuge and shelter for the fauna and Flora. By following the 5 km bank path, punctuated by the song of birds, you will perfectly notice the passage between these two certainly different worlds, but just as pleasant.
You will have the chance to observe different species of ducks such as coots and mallards. You will see turtles sunbathing on the large tree trunks and if your passage remains discreet, perhaps you will observe magnificent gray herons...
On the flora side, take the time to contemplate the many willows that dot your route, the reeds, broad-leaved cattails or even more typical Lauragais shrubs such as rosehips, hawthorns or dogwoods.
Well shod and equipped with a water bottle, with family or friends, you are ready to travel the 5 km to discover the fascinating interpretation trail entitled "The Agasse Trail". The route is very easy and very well marked.
It is not uncommon to meet a few sports enthusiasts doing their daily jogging or fishermen waiting for things to bite.
Did you know?
Lake Thésauque measures 1,5 km from north to south, and its width varies from 80 m to 700 m from east to west. It straddles the two towns of Nailloux and Montgeard. It is fed mainly by the Thésauque stream, 16 km long which flows into the Hers Mort, itself a tributary of the Garonne. It is a paradise for fishermen who often come from far away to lay their lines. Carp, white fish and predators are present in abundance.
GOING OUT WITH YOUR CHILDREN
The upper part of the lake is dedicated to the leisure centre. It allows you to have fun with the family while enjoying an exceptional setting.
A stone's throw from the swimming beach, with lifeguard and free access in summer, many activities are available to you:
• Permanent courses of orienteering (from 7 years old)
• A mini golf
• A aquatic course composed of inflatable games (in summer)
• The rental of pedal boats, canoes and paddle boards (in summer)
• Sports apparatus
• A bicross course
SHARE A CONVIVIAL MOMENT ON THE TERRACE
On beautiful sunny days, what a pleasure to enjoy the beautiful view that awaits you, well installed in the shade of a terrace of one of the three restaurants. Children will enjoy eating an ice cream and older children will take a break to sip a cold drink or have a good coffee ...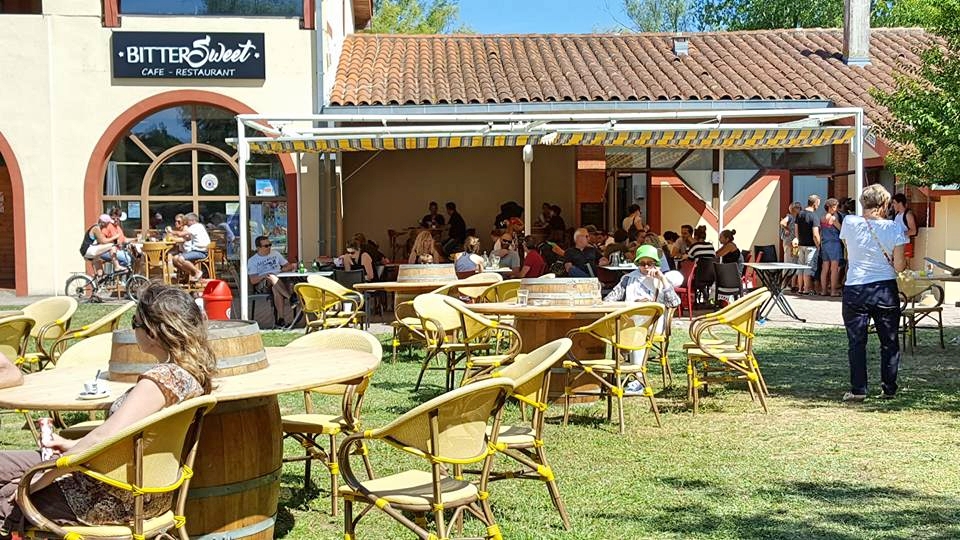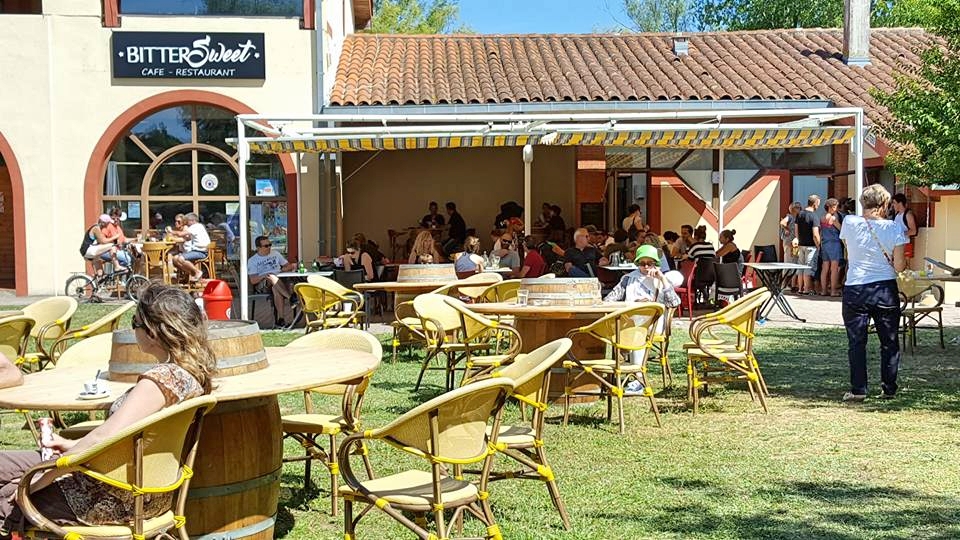 And if you feel like prolonging the pleasure for longer, a charming camping is located on the upper part of the lake (mobile homes, pitches, camper vans). Unless you prefer the comfort of a 3 hotel * or the intimate atmosphere of a gite or an bed and breakfast ?
In short, all the ingredients are gathered at Lake Thésauque to make you forget the stress of everyday life. A place to discover without delay!
Pratical information
Large parking available
Picnic tables and sanitary facilities on the spot. Barbeque prohibited.
Small children's play area (1 to 3 years old), donkeys, sheep and goats to observe
Hiking :
The two royal bastides