Port Lauragais is such a unique place that you don't know where to start! It is one of the largest ports on the canal du midi, and the last to be built. It is also a rest area for motorway users, or a place of discovery and walks... Gourmet pleasures and tourist information are also on the agenda!
A marina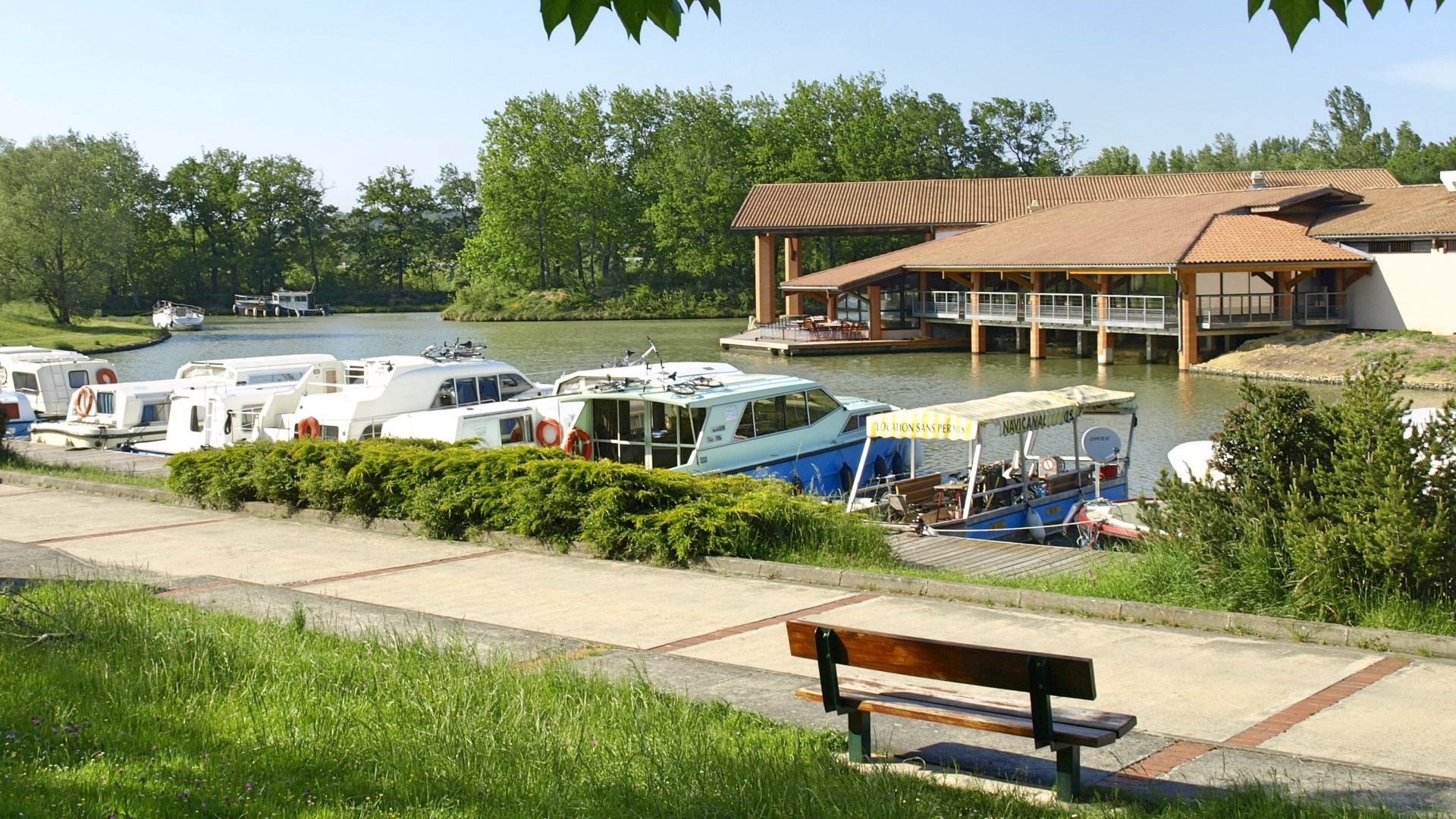 Port-Lauragais offers travelers sailing on the Canal du Midi the possibility of mooring at one of the fifteen available berths.
Passing walkers have the opportunity to learn about navigation by taking advantage of various formulas, adapted to their wishes and their budgets.
For a 1 or 2 hour ride
You have little time and you have never piloted a boat? Trust the experience of Nav-channel : electric boats are rented for 1h or 2h. You will navigate the waves at your own pace, in complete safety, without going through locks and without constraints. From 2 to 12 people, you can meet up with friends for a first discovery of the Canal du Midi. These boats are quiet and environmentally friendly.
Aimé Phiorès, your guide-pilot on the Canal du Midi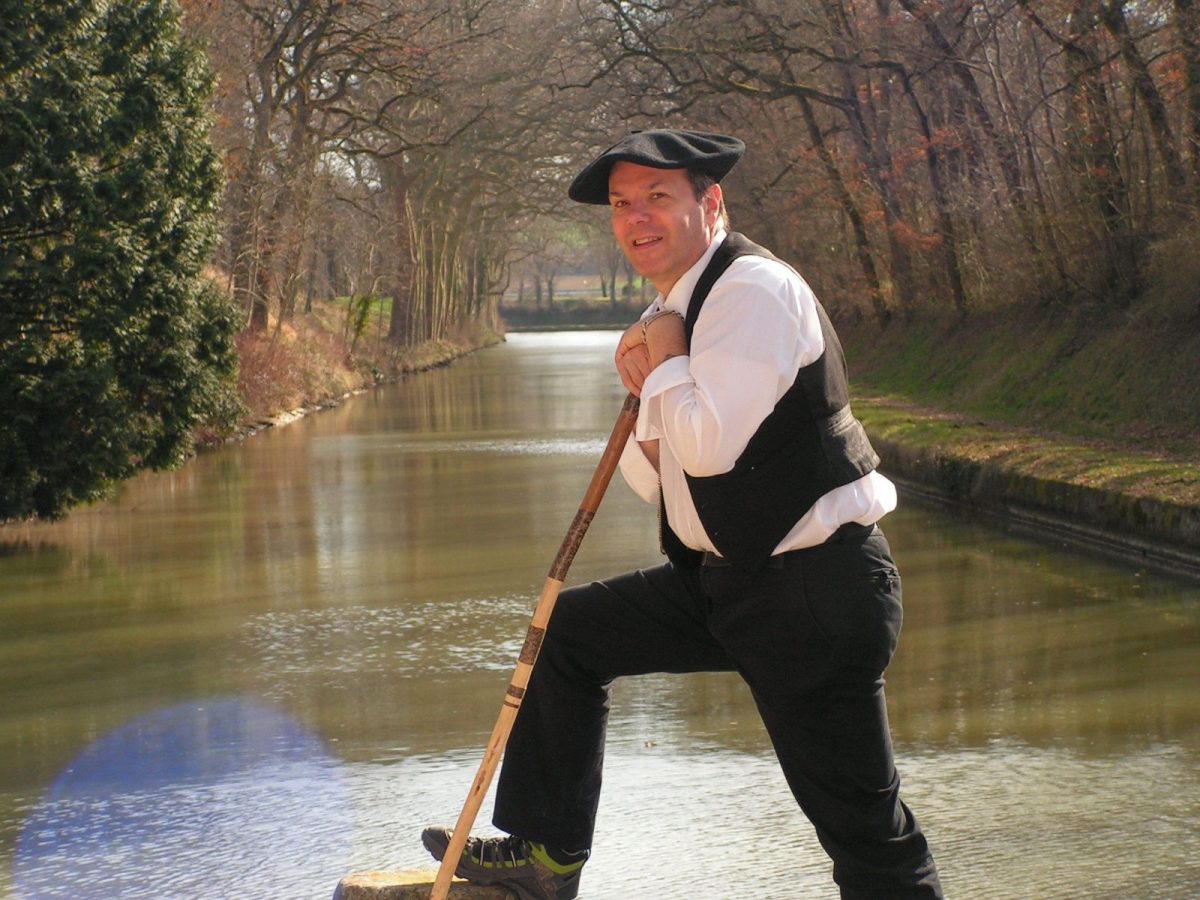 This outstanding storyteller knows the Canal du Midi and the Lauragais perfectly.
Never stingy with funny anecdotes, he will tell you all about the great history and the little stories of the canal.
Call on Aime Phiores to steer your boat and live a unusual commented walk by his side.
For a multi-day cruise
Put on the habit of a captain for a weekend or a week by renting a houseboat and without a license with service providers Nicols ou Nav-channel. A 1 hour training will be exempted and you can then sail freely to go towards Toulouse or the Mediterranean Sea. The experience can be shared in family ou With friends, since these boats have a capacity of up to 8 people.
If you want leave the helm in the hands of a professional navigator, you can contact the barge Haricot Noir. This atypical boat offers the possibility of approaching with a crew at your disposal to navigate. Installed at the back of the boat, you can enjoy all the comforts of traditional tourist accommodation, with 6 bedrooms, an equipped kitchen, a lounge area and an outdoor deck fitted out as a terrace.
PLACE FOR THE ARTS!
#Art61, meeting the artists of Lauragais
Open occasionally from May to October, the associative art gallery #Art61 is led by several artists from Lauragais, with the desire to democratize art in all its forms.
In front of the building, you will be greeted by a strange scrap metal creature, which is the fruit of the overflowing creativity of an artistic ironworker. This first discovery augurs many other surprises, born from the association of dozens of local artists, who combine their works in a space of 150m².
According to a exhibition program varied, each visit is a new experience rich in surprises and encounters thanks to the presence of the artists who take turns to welcome you.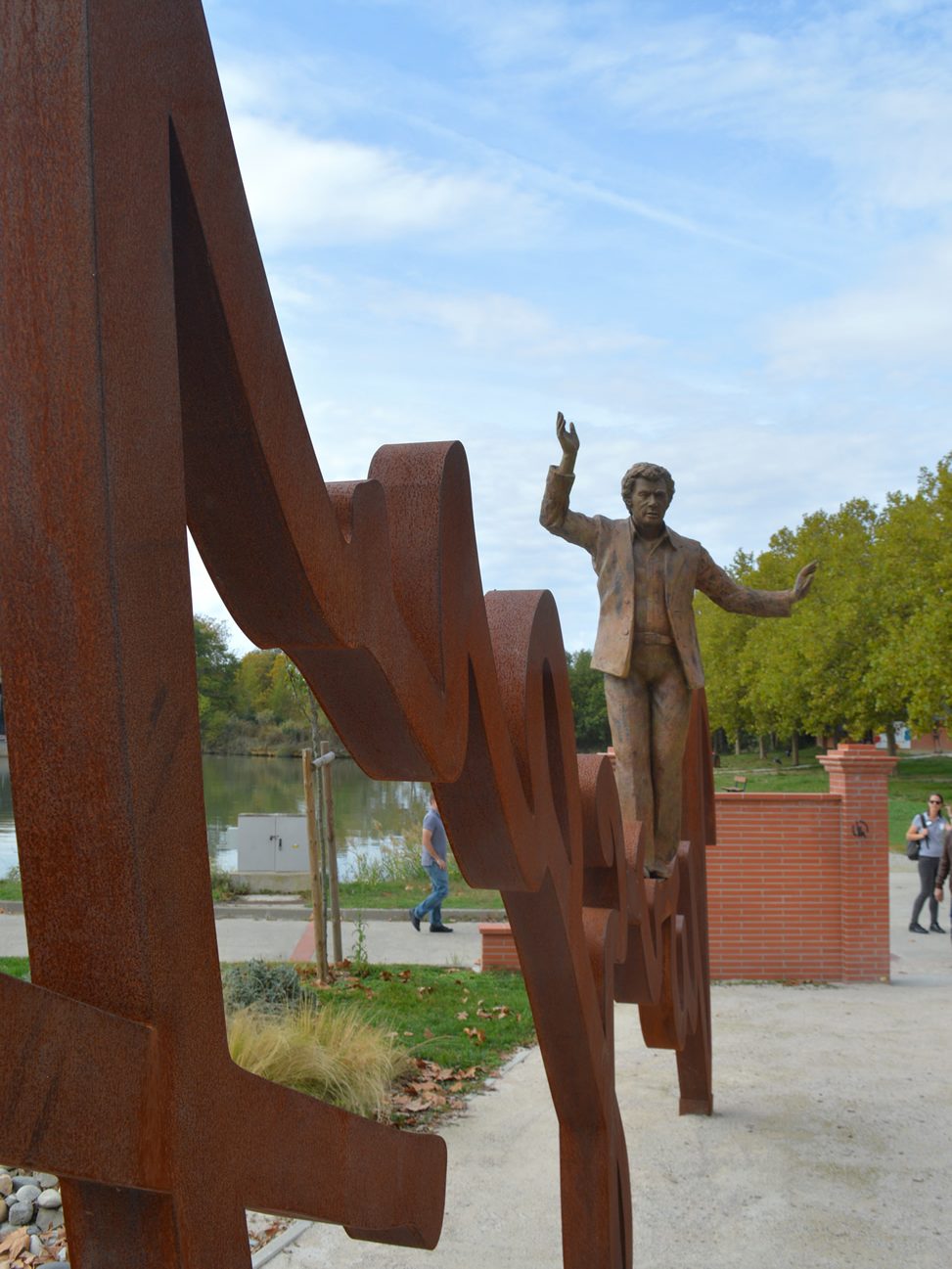 An exhibition on Claude Nougaro
Lovers of beautiful texts and French song, come and meet Claude Nougaro. Port Lauragais pays homage to this emblematic character of the city of Toulouse and invites you to immerse yourself in his artistic career through an outdoor exhibition combining photos of the artist, texts and quotes.
AN EXHIBITION & AN INFO AREA ON LAURAGAIS… and much more!
The team of Haute-Garonne Tourism offers visitors the opportunity to discover, free of charge and independently, a modern and interactive exhibition on the major themes of Lauragais. We rediscover the great adventure of the construction of the canal du midi, the culture of Pastel, gastronomy with cassoulet, wind and mills who populate our hills.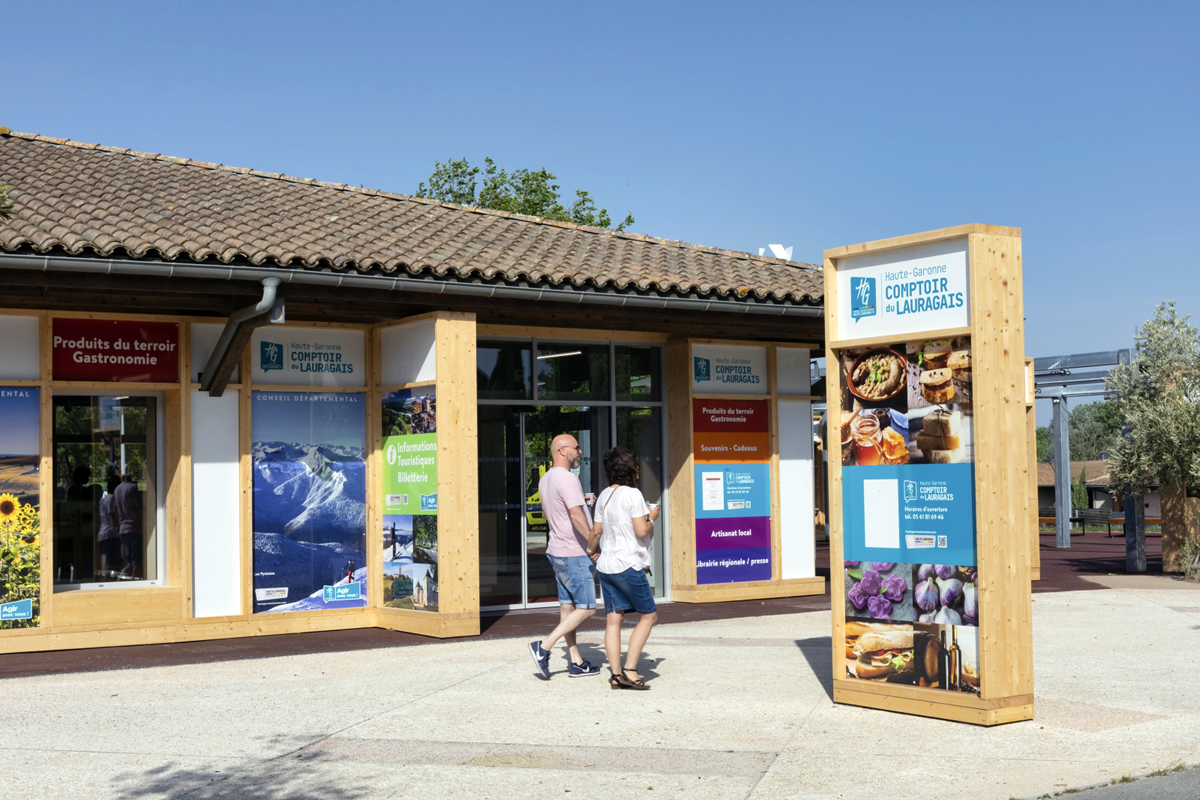 Want to know more ? Head to the store local products Le Counter Lauragais situated at
100m only to obtain tourist documentation and valuable advice for planning your
escapade in Lauragais and Haute-Garonne.
This place also offers bike rentals in July and August to follow the greenway along the Canal du Midi. In a few turns of the pedals, you can then arrive at the Naurouze threshold, located 2km from Port Lauragais.