What could be more relaxing than a boat trip on the Canal du Midi? Let the waves guide you for an hour, a day or a week. Choose the formula that best suits your desires!
RENT ELECTRIC BOATS
Are you short on time and have never piloted a boat? Meet at Port Lauragais and trust the experience of Nav-channel : rent electric boats for 1h or 2h without a license and without going through a lock. From 2 to 12 people, you can meet up with friends for a first discovery of the Canal du Midi. These boats are quiet and environmentally friendly.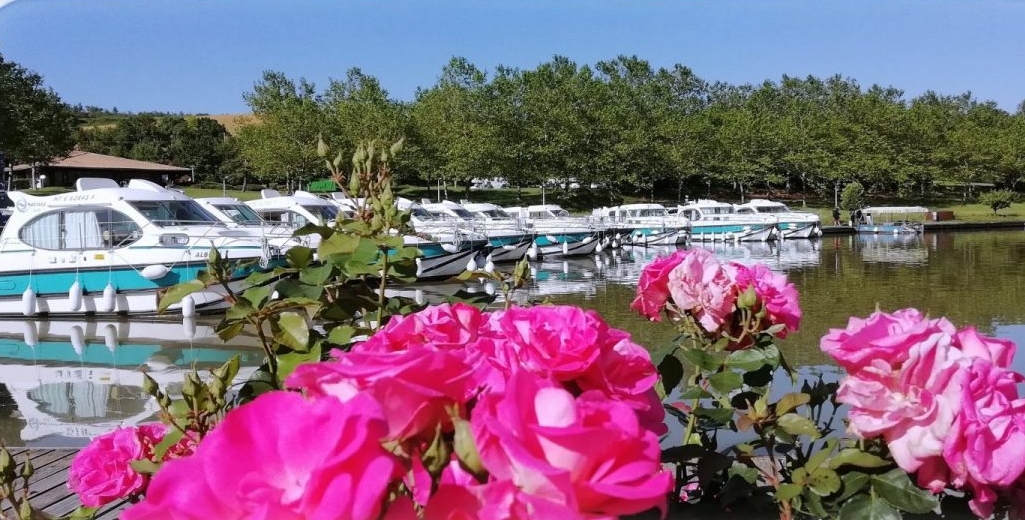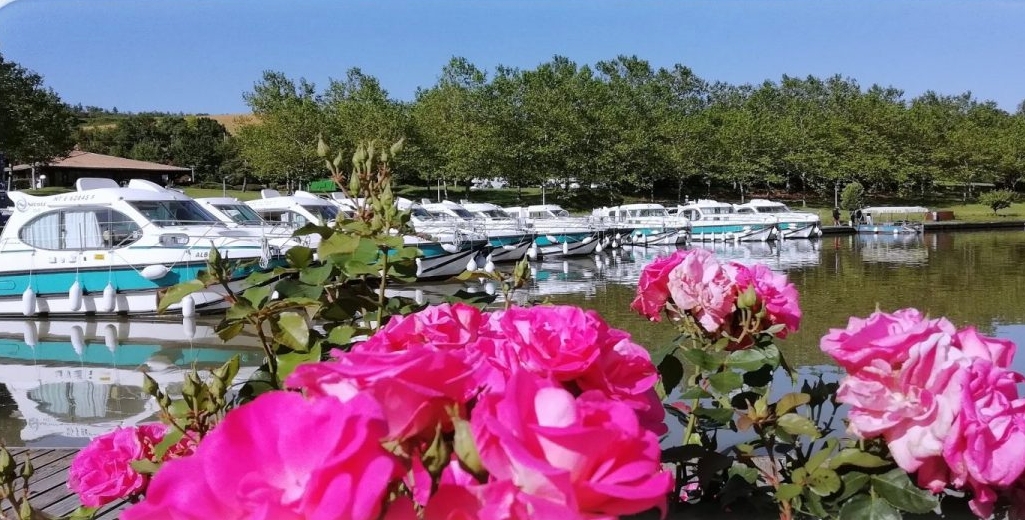 A GOURMET CRUISE
Are you an Epicurean at heart? The cruise aboard the barge Le Surcouf is made for you! The crew offers you different formulas: full day or half day, with meals on board, rooted in the tradition of good living. You will navigate from Renneville until Naurouze threshold, on the most original part of the Canal du Midi with non-transformed locks, built around 1670 and having retained all their authenticity. Marc, the captain, will comment on the landscape over the water and tell you a lot about the history of the Canal du Midi… an unforgettable day ahead!
An original gift idea
Give your loved ones a unique experience on the canal du midi.
This unforgettable cruise for 2 people includes all the comforts on board:
day cruise aboard the barge Surcouf
2 welcome drinks
2 Limoux blanquette cocktails
2 meals made up of regional products
1 bottle of Gaillac or Madiran red or Provence rosé wine (37,5 cl)
2 coffees
Find yourself in a boat without a license ...
You can also put yourself in the shoes of a captain for a weekend or a week by renting a license-free boat with the companies Nicols ou Nav-channel à Port Lauragais et Locaboat withNegra lock. You will be given one hour of instruction and then you can sail on your own to go towards Toulouse or the Mediterranean Sea. This is an opportunity to celebrate reunions in an unusual way with family or friends, since these boats have a capacity of up to 8 people.
Another possibility to take advantage of the passing time: call the pilot guide Aimé Phiorès. With your license-free boat, which you have previously rented, he will tell you the little stories of the canal while introducing you to the various navigation maneuvers.
… AND WITHOUT CONSTRAINT
If you just want to enjoy your holidays on the Canal du Midi and let yourself slide over the water, book a stay aboard the barge on Black bean. Piloted by the captain and his sailor, you will be freed from any "technical" concerns.
You can naturally learn to drive the traditional barge with the crew. You will have the opportunity to go on a bike ride or on foot and stroll to discover the surroundings as soon as the barge stops at the quay. Freely organize your life on board and your meals thanks to the availability of the entire boat! Six cabins, a salon, a spacious deck and a kitchen are reserved for you and your loved ones during your stay.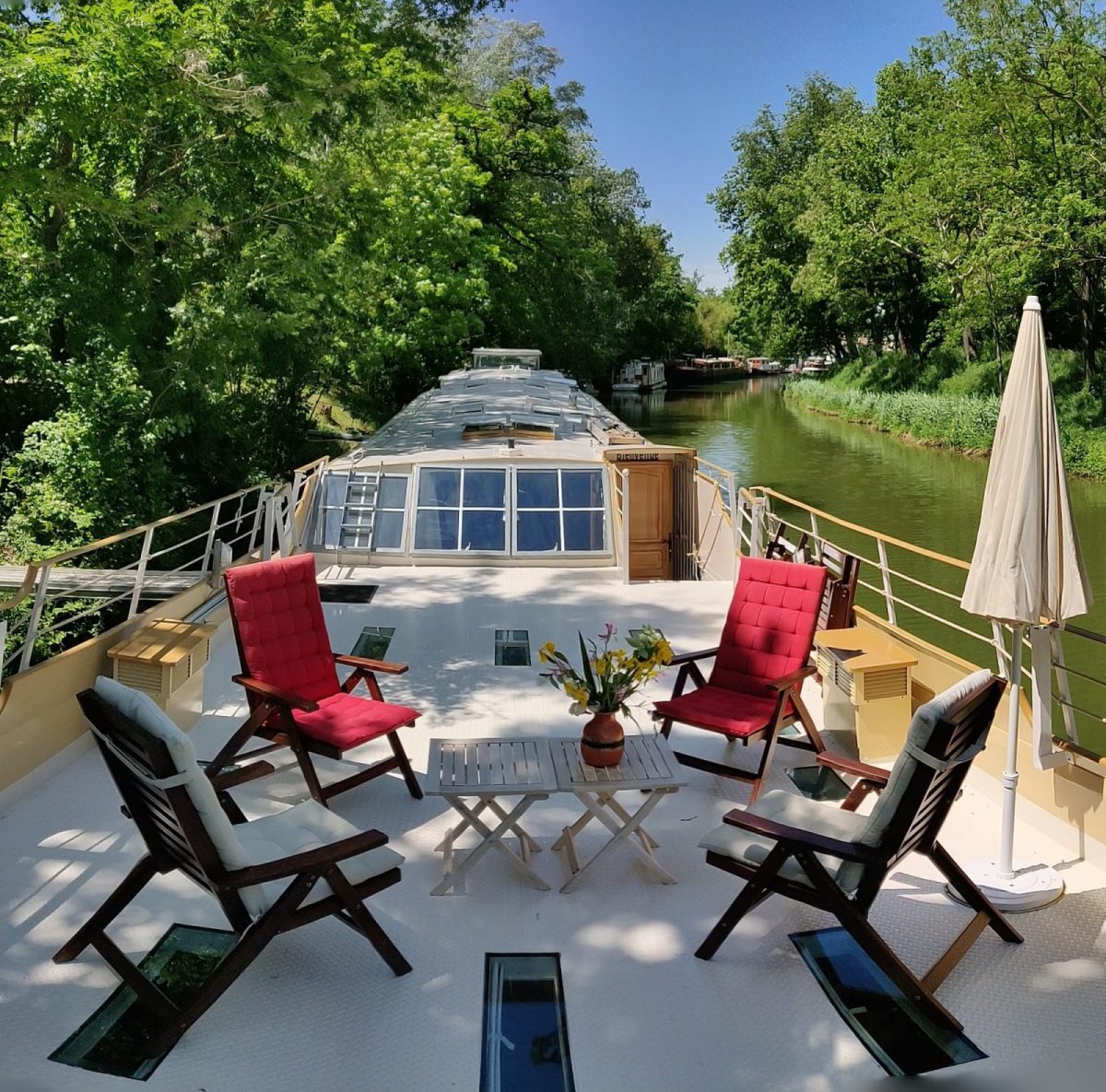 Did you know?
When we think of the Canal du Midi, we always imagine this waterway lined with plane trees. However, originally Pierre Paul-Riquet had no planting plan. It is by noting the fragility of the banks that we decided to plant trees: poplars, willows, ash trees, elms, mulberry trees, olive trees…. These species had been carefully chosen by the heirs of Riquet to derive substantial income.
It was not until the end of the XNUMXth century that all these trees were replaced by plane trees. At present, the latter are suffering from a disease, the colored chancre. Those who are sick are cut down and replaced by other trees (not just plane trees).