Throughout the Lauragais, many lakes are a delight for walkers, fishermen and lovers of idleness. Recognized for their natural resources, they are a very popular haven of freshness in the summer heat. Alongside them, streams, swimming pools, and the iconic canal du midi give a bluish note to our landscapes.
Dive with the family
In fine weather, families from Lauragais, but also many Toulouse walkers seek the tranquility of the Lauragais lakes. More natural, closer and quieter than the Mediterranean beaches, they offer their aquatic pleasures in authentic landscapes.
A stone's throw from Nailloux, stop off at Thesauque lake. A real obstacle course on the water, the surprising inflatable structures of theLauragais Aquapark will know how to test the reckless spirit of young and old alike.
The leisure center also offers the rental of pedal boats, stand-up paddles and canoes, as well as the free surveillance of a beach equipped for bathing safely.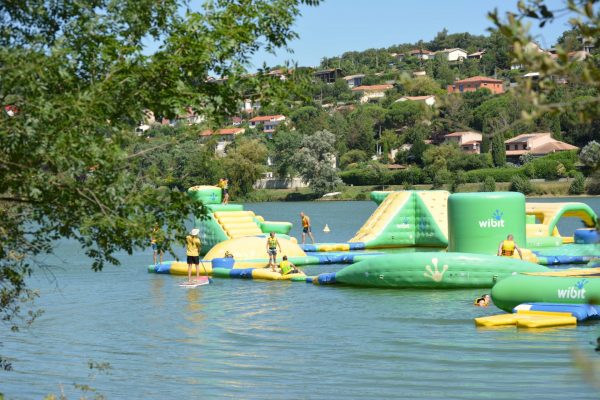 If you are a swimming lover, your walk around Caraman will surely take you
until Orme Blanc lake. This cute little lake has a very calm bathing beach with shallow bottoms, ideal for little swimmers. Of inflatable structures have also taken up residence in this lake and open in the summer.
In Villefranche-de-Lauragais, the public pool, opens its outdoor pool every summer, equipped
a paddling pool and a large slide. You can perfect your aquatic skills there by
taking part in their summer swimming and aqua aerobics courses.
Discover the Canal du Midi along the water
From early spring to late summer, the canal du midi opens its waters to navigation every year for all kinds of boats. To tame its waters in your own way and at your own pace, a wide choice is available to you: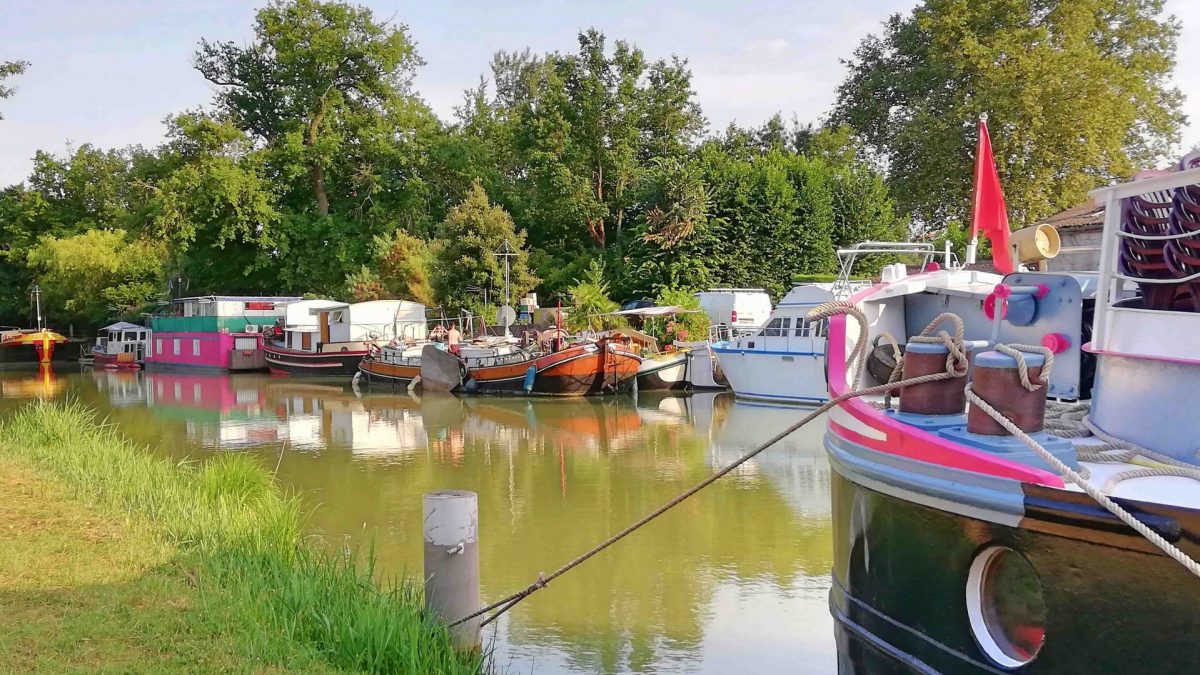 Find the best fishing spots
Whether you are a fisherman, pike, pike perch, perch, carp, gudgeon or roach, the exceptional environment of Lauragais offers you privileged places to fish.
In white water, Hers is particularly famous for its waters full of fish. This tempestuous river, the largest tributary of the Ariège, calms its temperament on the side of Calmont, where you can contemplate it from a very pleasant relaxing beach.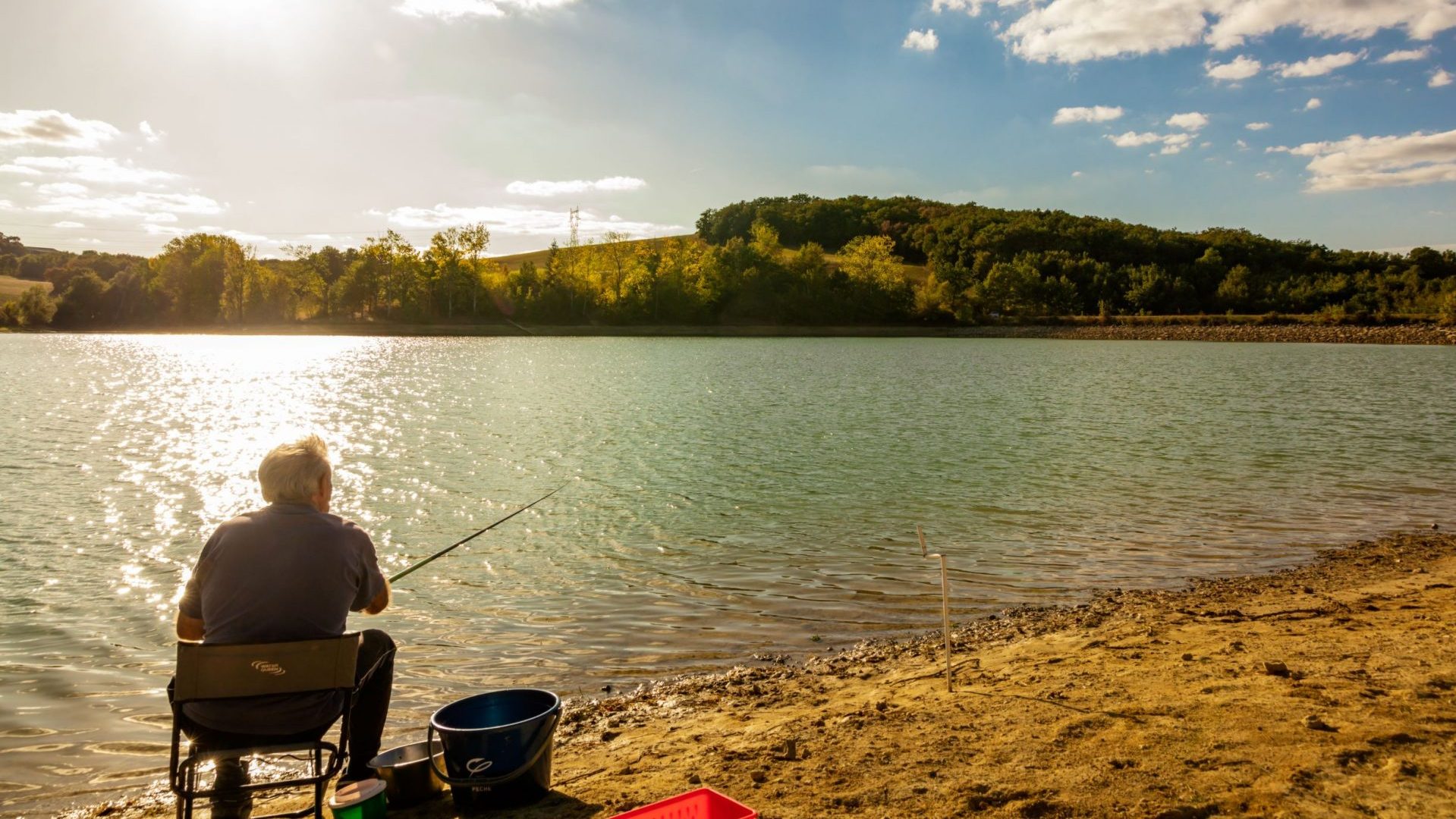 At the edge of canal du midi, you can take advantage of the generous shade of the plane trees to track pikeperch, pike, perch, eel, carp, bream, roach, rudd, catfish and sometimes even crayfish! The fishing promises to be successful.
If you prefer fishing in the lakes, a multitude of choices are available to you:
Lake Thésauque, paradise for carp fishermen
A popular spot for fishermen, this lake is particularly popular with carp fishing enthusiasts. But here we do not kill the fish, we run after glory! We fish it, we weigh it, then we release it. Who will fish the biggest? The lake has a reputation for hosting fish weighing up to 30kg. Its fame is also well established. Thanks to social networks, it has even crossed the borders of the country!
Take a walk along the water
In the summer heat or the sweetness of spring, stroll along the many lakes of Lauragais and admire their remarkable flora and fauna.
At Lake Thésauque, the Agasse trail will tell you about the natural wonders that populate the banks. Interpretation panels will punctuate your 5,6 km walk around the lake, which can be enhanced with a orientation course, a fitness trail and games for children.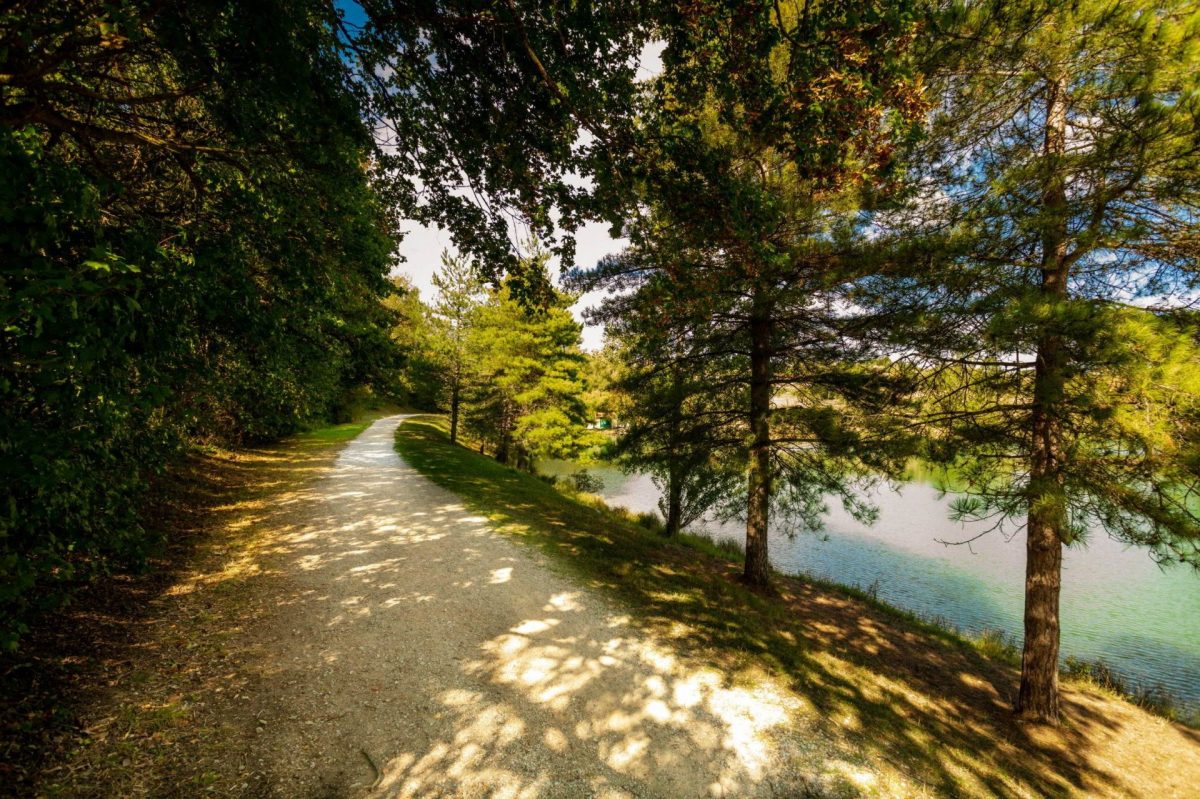 Less famous but just as exotic, the lakes of white elm in Caraman, from Valley of Saune in Sainte-Foy-d'Aigrefeuille and Vallegue will be essential stops for freshness during your walks in Lauragais.