Sports friends, the Canalathlon is back this fall. Appointment octobre the 17 2021 to discover its new route and participate in its race in teams of 4. The public, expected in large numbers, will then meet at the Arrival Village, at Lordat Castle in Bram, where many activities will punctuate the day.
A friendly race to do as a team
To pay tribute to the Canal du Midi, the Canalathlon is a race suitable for teams of 4 runners, which celebrates the sports disciplines that can be practiced along the canal.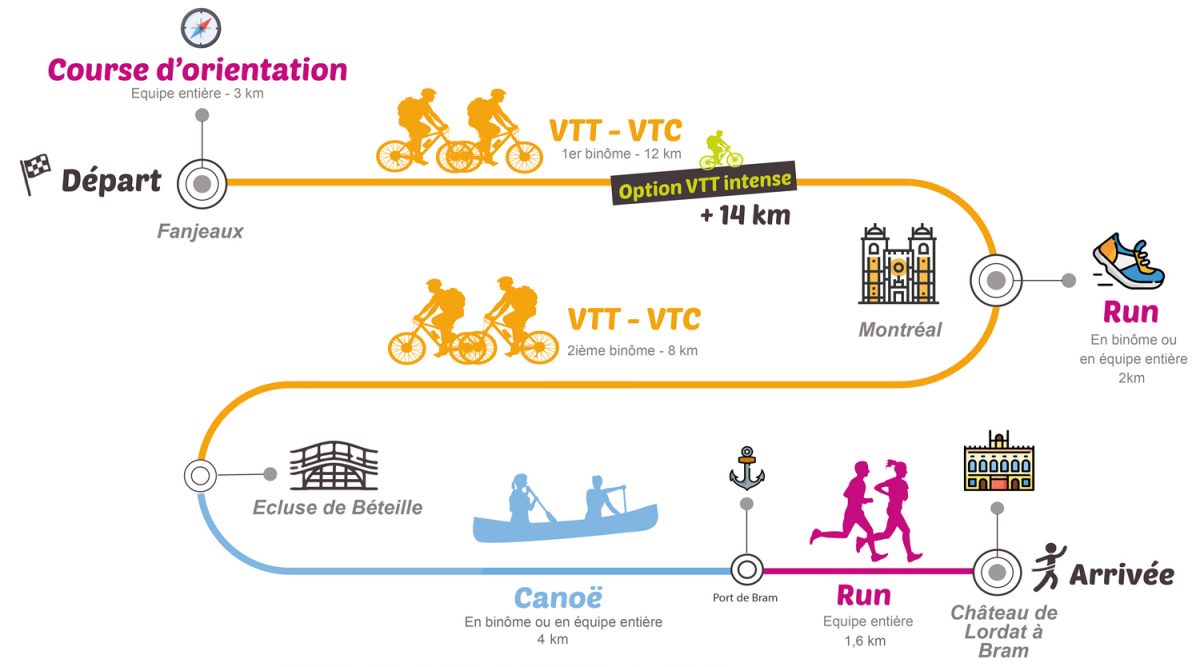 This year's event will start at Fanjeaux. His journey, strewn with pitfalls and surprises, promises a great time of fun:
A orienteering discovering the heritage of this high place of catharism will introduce the race.
A course Moutain Biking of 12 km, or 26 km for the more athletic, will then lead the 1st pair to Montreal.
Un run 2 km will follow, around the unmissable heritage of this charming Aude village.
The 2nd pair will continue the journey by Moutain Biking up toBéteille lock
A last relay at 4, aboard 2 canoes will lead the teams until Bram port.
A last run of 1,6km will finally lead the runners to the finish village, to the Lordat castle to Bram.
inscriptions:
Price: 24 € / person
Registration includes:
Participation in the race for 4 people (Road book, bibs, canoe rental, supplies, provision of emergency services)
On arrival one dish of your choice per person made by our local producers
One gift per person
A donation of € 2 per person for the replanting of trees along the Canal du Midi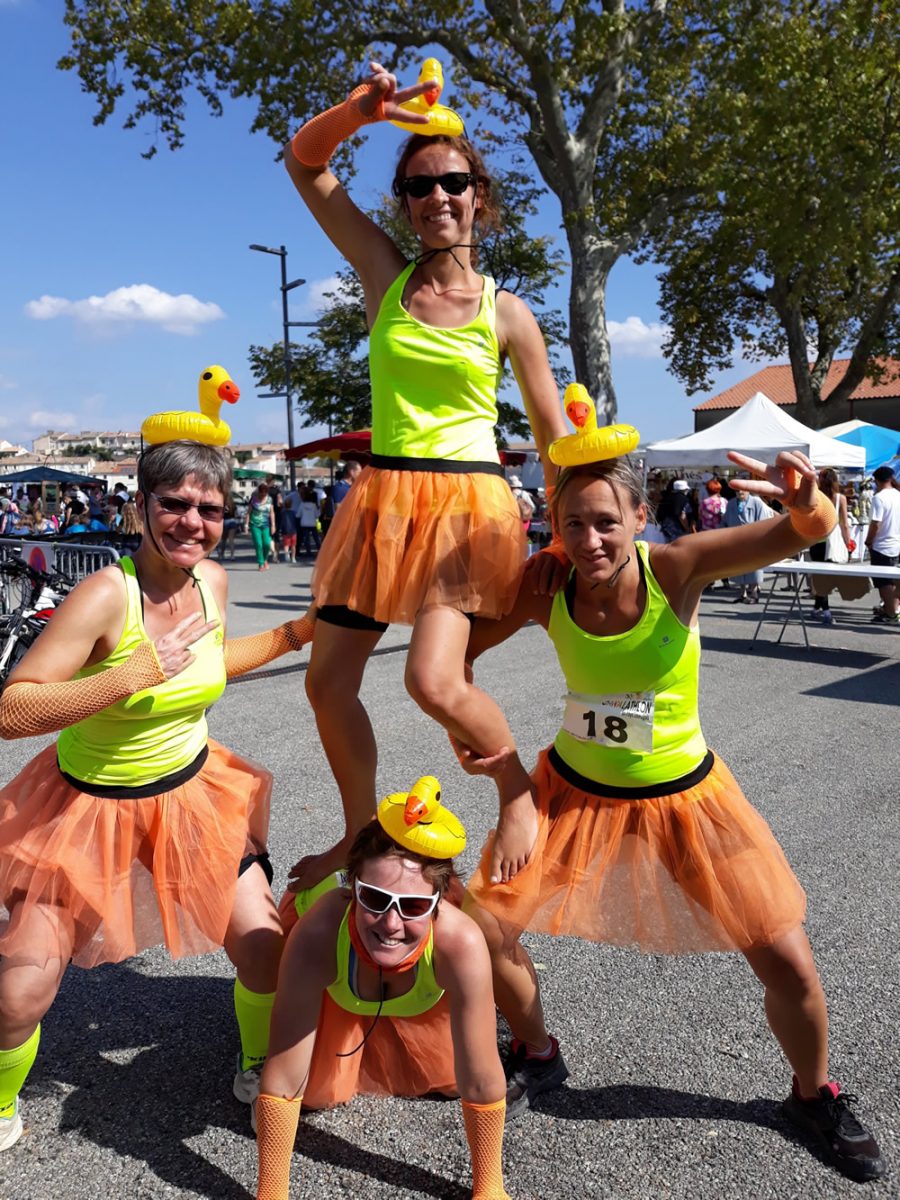 Information and registration on the site www.payslauragais.com. Limited to the first 100 registered teams. (There are still some places ! ).
Disguise contest : the best disguised team will be rewarded!
An arrival village rich in entertainment
October 17, 10 a.m. to 16:30 p.m., the arrival village of the Canalathlon is open to all and free access au Castle of Lordat in Bram. Many surprises will await you:
A market of local producers and artisans, offering the opportunity to eat on site
Exhibitions
A velomixer to concoct your smoothies using calf strength
Musical entertainment
Insect hotel construction workshops
A walk to discover the flora and fauna animated by the Association Nature en Jeux
Wooden games
A reading corner animated by the public reading network.
Workshops for children, led by illustrator Marie-Constance Mallard (creator of Violette Mirgue), who will also be present and offer workshops for children.
A concert by the group Barakagroove