Village of Pastel and History, Montgeard was created in the year of grace 1317 at the request of the King of France, Philippe V Le Long. The country house, flourishing and prosperous thanks to the pastel trade, quickly became a center of settlement which never ceased to attract new inhabitants. Today, La Belle attracts many visitors, day trippers and passing tourists. In 2017 the Montgeardins celebrated the 700th anniversary of the creation of their village. On August 27, 2022, come and participate in the first "Fiera" (medieval festival) Montgeardine organized by theassociation My Garden ! You will understand, this party is not to be missed under any circumstances
"Come to the festa"!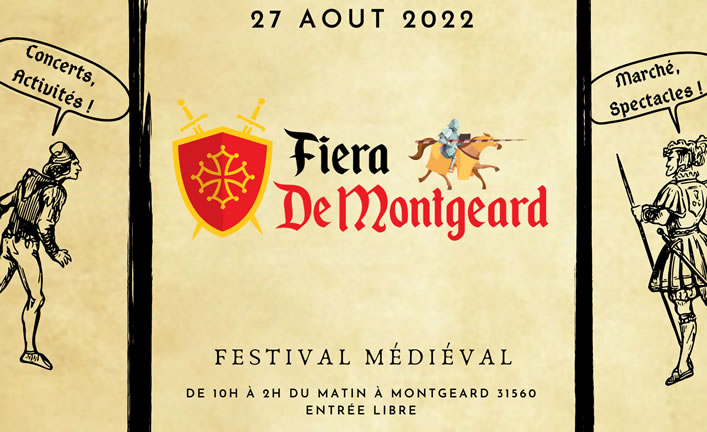 Between historical conferences and playful fencing, the fiera will welcome young and old in a medieval atmosphere to rediscover our past and take advantage of the imaginative enthusiasm around this era.
Many live shows are on the program: fire shows, equestrian demonstrations, medieval combats, as well as concerts. To keep the fun going, the village will be animated all day long with stalls and activities, offering, among other things, introductions to calligraphy and role-playing games with a medieval fantasy theme.
Regarding the feast, a festive catering will be installed at noon, and a tavern and dance evening will continue into the night.
We hope to see many of you there in costume!
The Medieval Banquet
This grand banquet, made up of many feasts homemade, will bring together up to 300 people. Book your spot!
Menu à 16€ par personne / 12€ par enfant (entre 6 et 12 ans):
Aperitif
Entrance : Gazpacho with zucchini tagliatelle
Flat : Coq au vin served with baby potatoes
Dessert: Apple pie
Wine, coffee and tea included
Mandatory reservation :
Other catering points: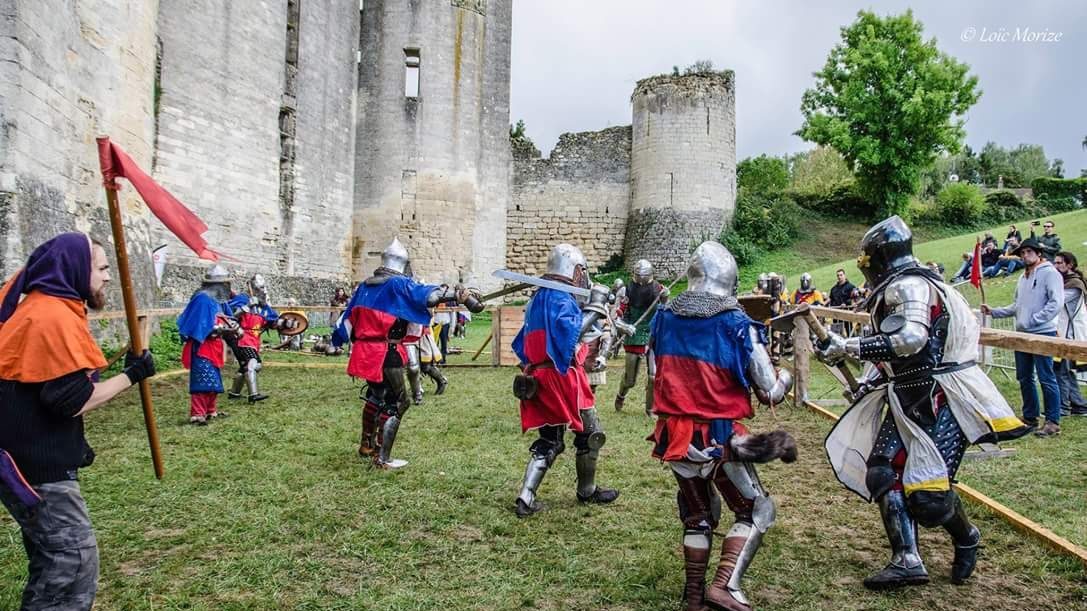 Live shows
Asteria Karavan
Asteria Karavan is a show company, but also a group of life size game which places immersion and theater at the center of its appearances and performances. Founded in the Occitane region in 2015, it crisscrosses the roads of France to participate in fun and fantastic events by bringing a clever touch of popular education around street arts and play areas for young and old.
Under a Berber marquee called "caïdale", artists and acrobats looking like timeless travelers receive their guests in a tea room. But it is not rare that at the bend of one of the carpets we come across a djinn, dancing warriors, magicians or wandering bards who together give this place the appearance of a haven of tranquility or a festive oasis.
Events
Berber marquee and games all day from 10:00 am next to the church
Acrobatics show at 22:00 p.m. in the schoolyard
The Zakar Riders
Since 2008, the association Les Cavaliers Zakar has been offering original creations around arts and street performances. These enthusiasts of the equestrian world explore the magic of the show to make you live a unique moment.
To the sound of hooves, swords, and the cries of horses, the troupe invites you into its spectacular medieval universe.
Events
Show at 20:30 p.m. on the bowling alley
The Berserkers
This troupe embodies a group of looters and Scandinavian merchants of the XNUMXth century in its historical reconstructions.
Le viking fight is at the heart of the animations. The fighters cross swords with ardor and power with striking realism. You will not be disappointed with the show.
Not far from the fighting, you can enter the camp and walk through archaeological discoveries to have a precise idea of ​​the historical reality.
Events
Demonstration of Viking fights at 16:00 p.m. in front of the church
the market
Geeks, enthusiasts and craftsmen will be present all day long to offer you role-playing accessories, medieval-inspired creations and regional products.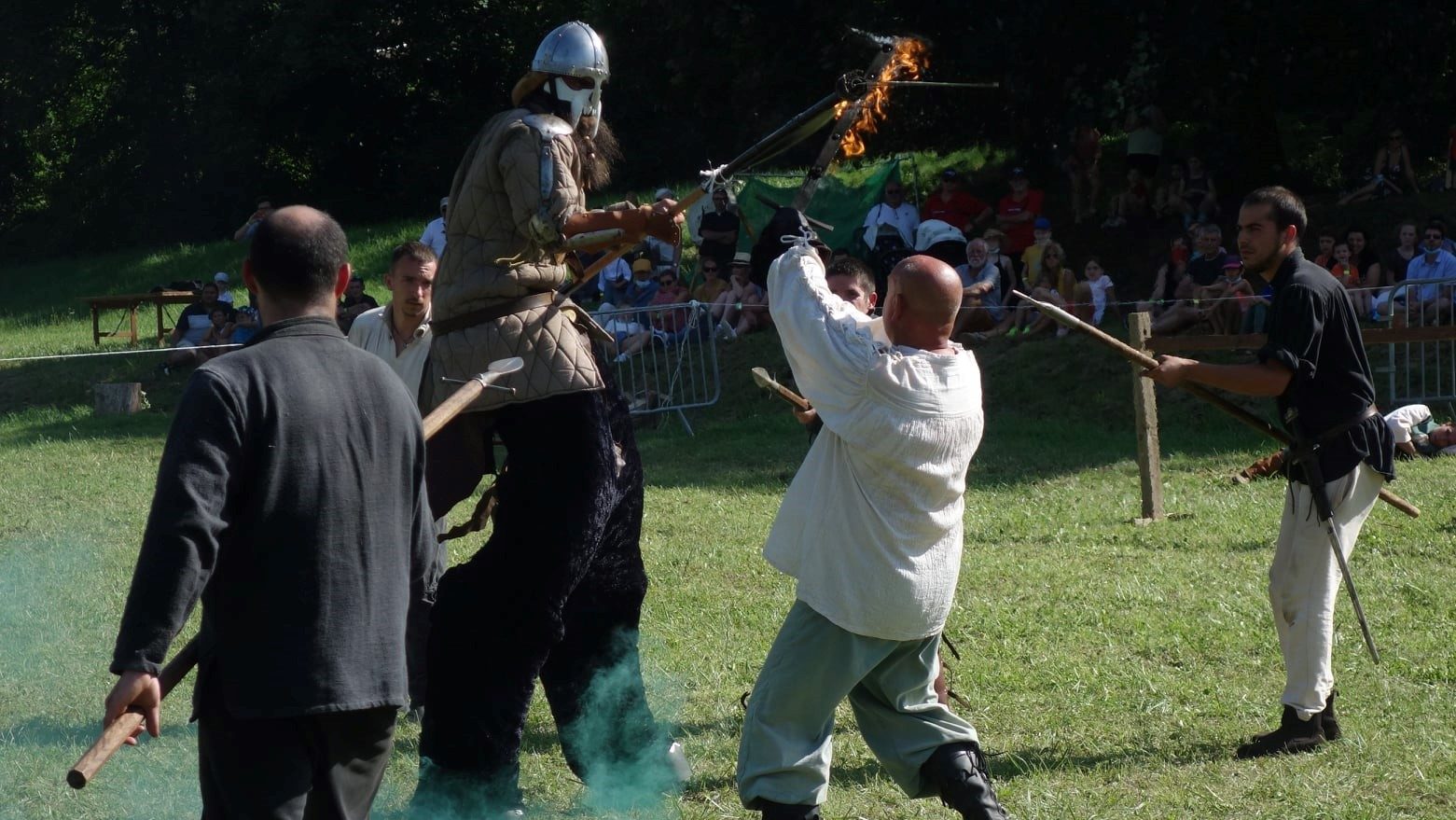 Games
The Consulate of Iceland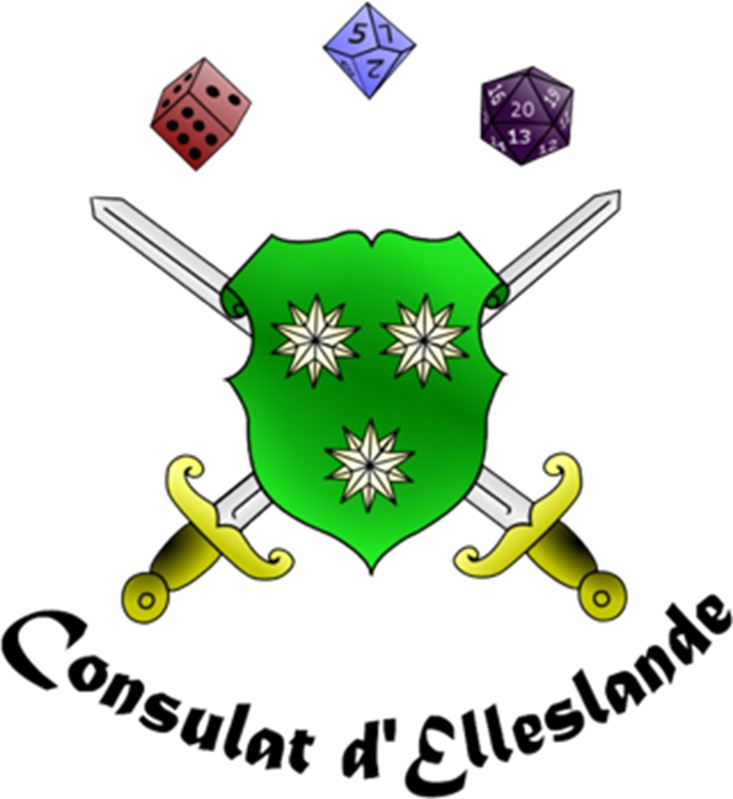 The Consulate of Iceland is a life-size role-playing game association created in 2005, whose activities have diversified around the game: board game, role-playing game, and fun fencing. Combat workshops around foam weapons and fun fencing lesson are regularly organized.
Discover foam sword fighting! Armed with a secure replica, you can take part in an initiation fight without danger. You will face the arena champions in various challenges and try to beat the scores of other visitors!
You can also participate in a tournament of troll ball. This team sport aims to put a ball in the opposing in-goal, while being equipped with foam weapons.
Events
Games all day from 10 a.m. on Place Aimé Ramond
The Roussillon Guard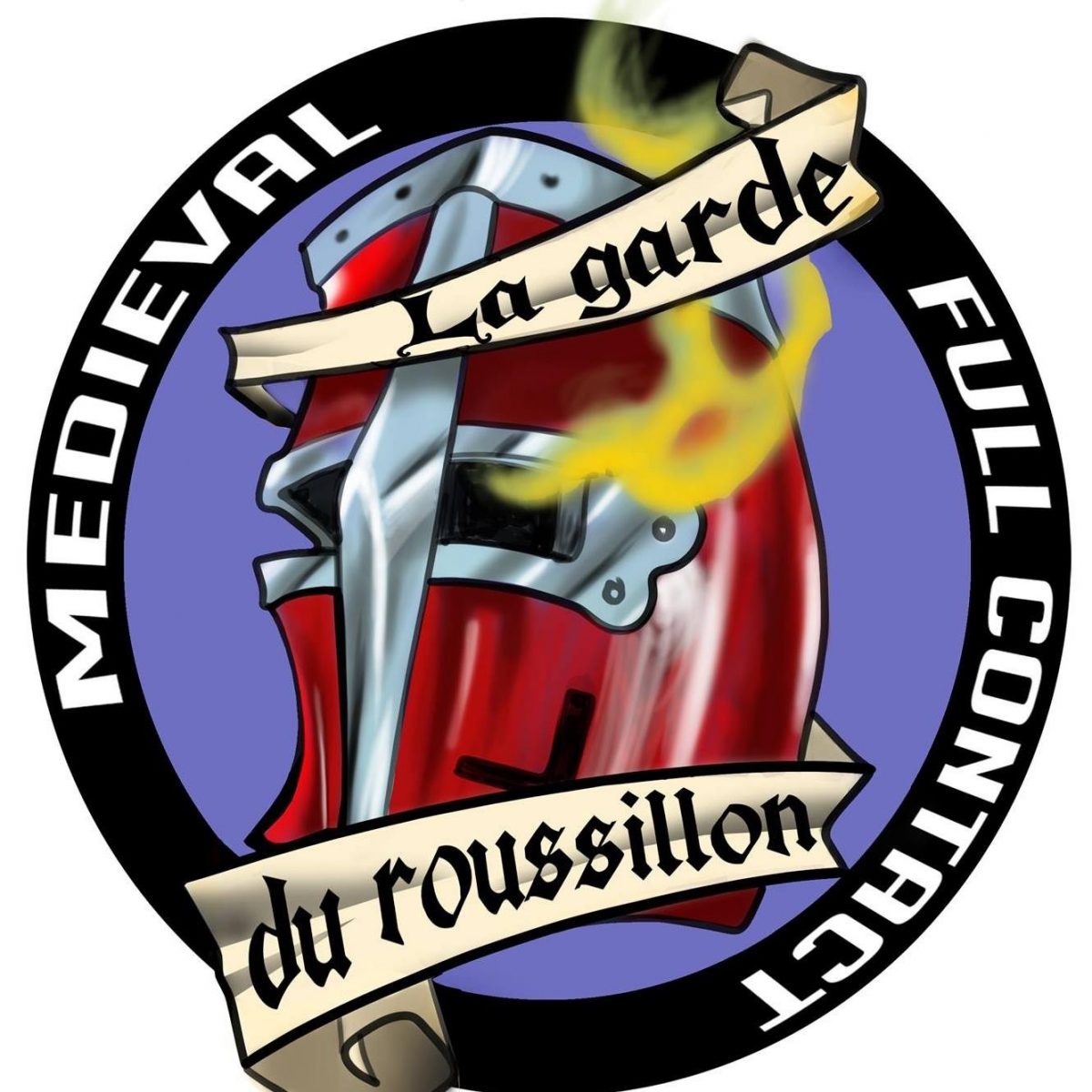 La Roussillon Guard is a sports association of béhourd based in Perpignan since its creation in the spring of 2018.
But what is béhourd?
It is a combat sport of medieval inspiration. Participants fight in armor with authentic weapons! But don't be afraid for the fighters, their safety is preserved by strict rules, applied under the obligatory supervision of a referee. In particular, they must use blunt weapons, scrupulously checked before each fight.
Events
Demonstrations of fights all day from 10:00 in front of the church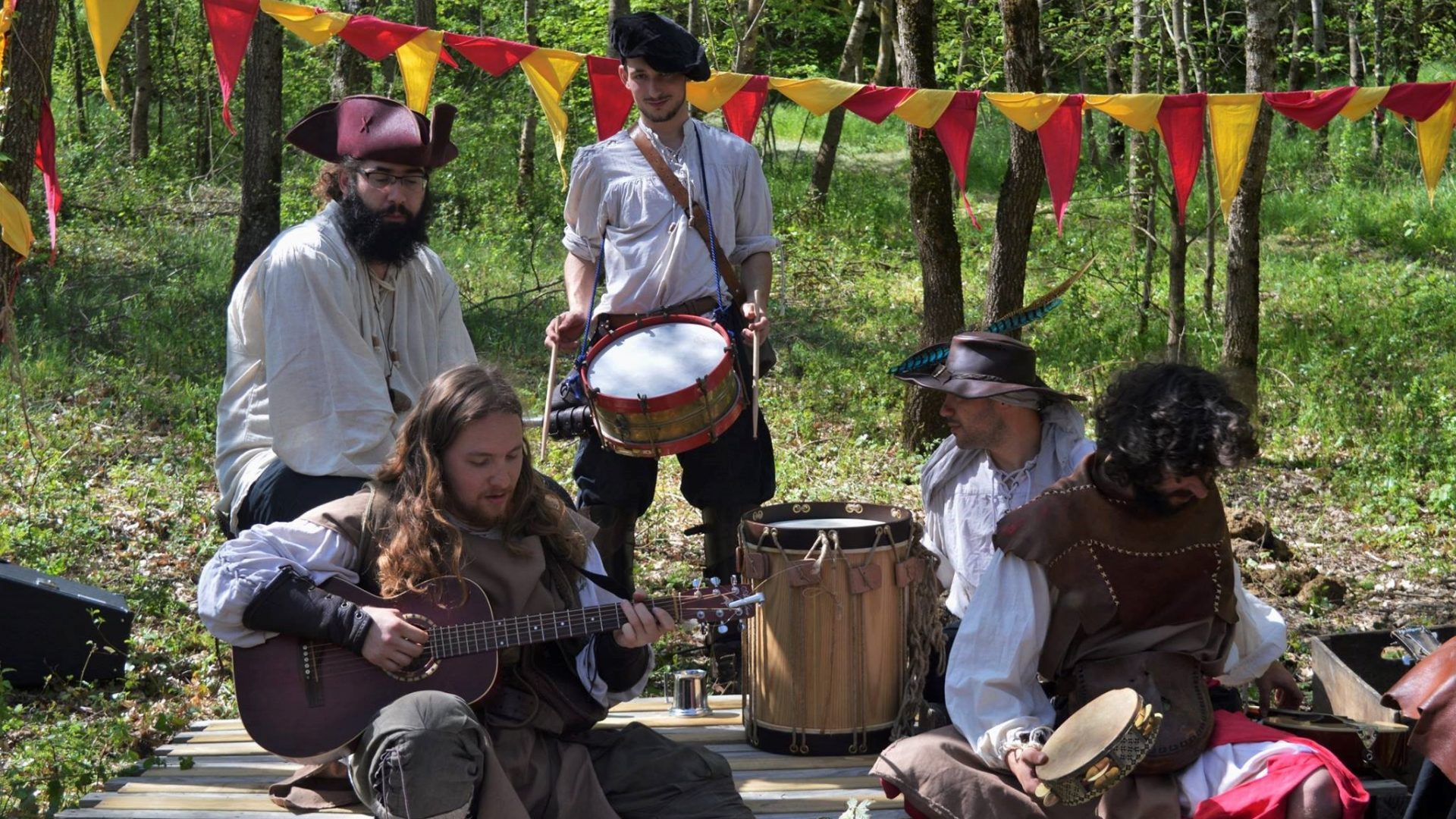 Musical entertainment
The Cracked Pint
These merry acrobats will make you live an energetic and festive evocation of the Middle Ages, with great reinforcement of varied instruments, medieval costumes and theatrical brilliance.
A single mission: get the public on board to make drinks rhyme with songs!

Events
Concert at 22:30 p.m. in the schoolyard
KÅL KÅL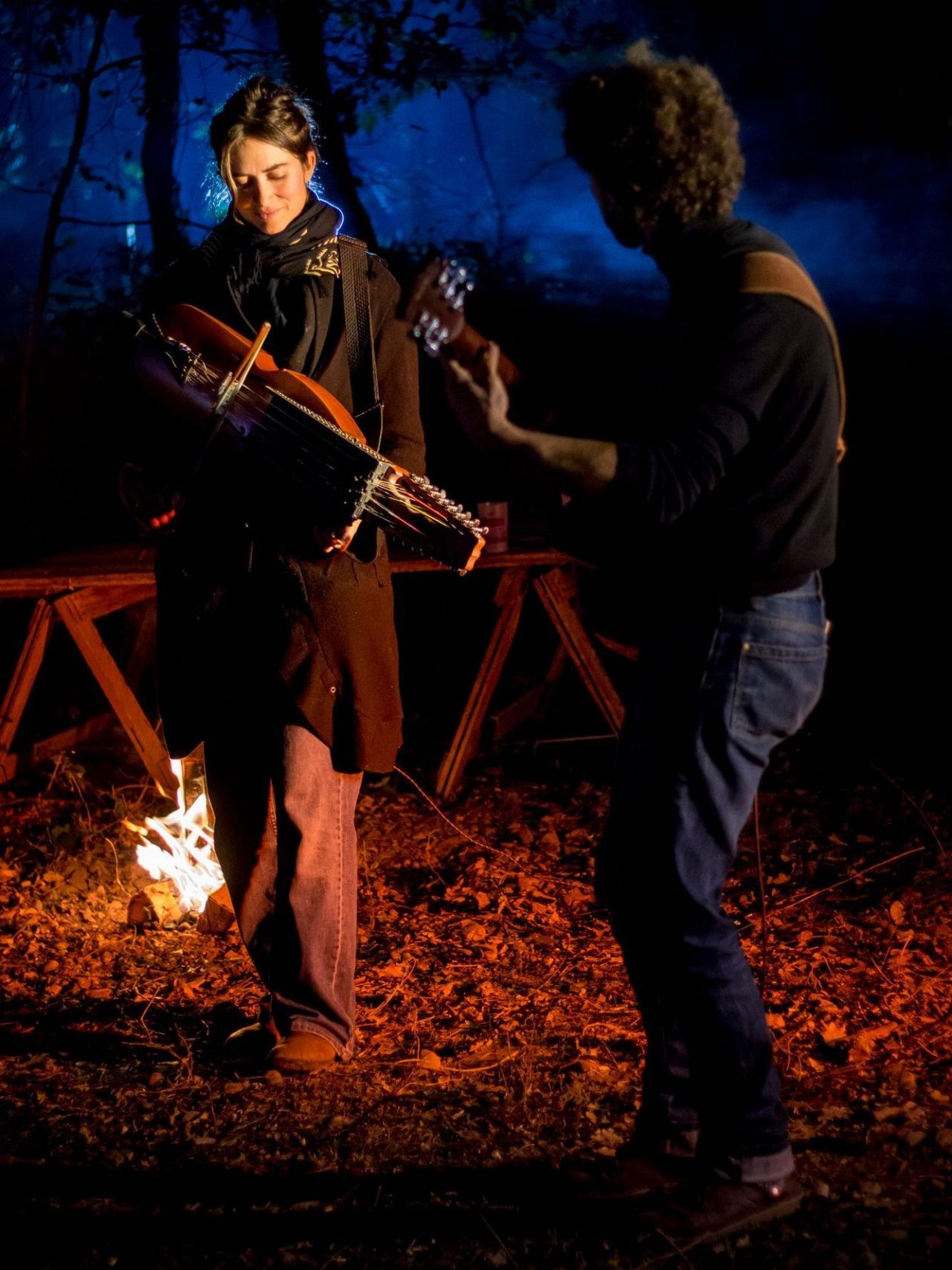 KÅL KÅL is Sweden which invites itself with vibrations of nyckelharpa and guitar, refreshed by bewitching voices for an intimate and exotic concert. This journey, through compositions and traditional tunes, takes you into dreams that do you good! A pretty fleece duo that warms hearts...
Events
Concert at 17 p.m. in the church
And also…
Conferences
11h00: Beekeeping in the Middle Ages animated by Francois Munier
14h00: The History of Toulouse animated by Henry Darbas
15h00: The Albigenses animated by Thomas Charpentier
Exhibitions
The viking camp
The medieval weapons
Role playing
medieval tales
Discover the program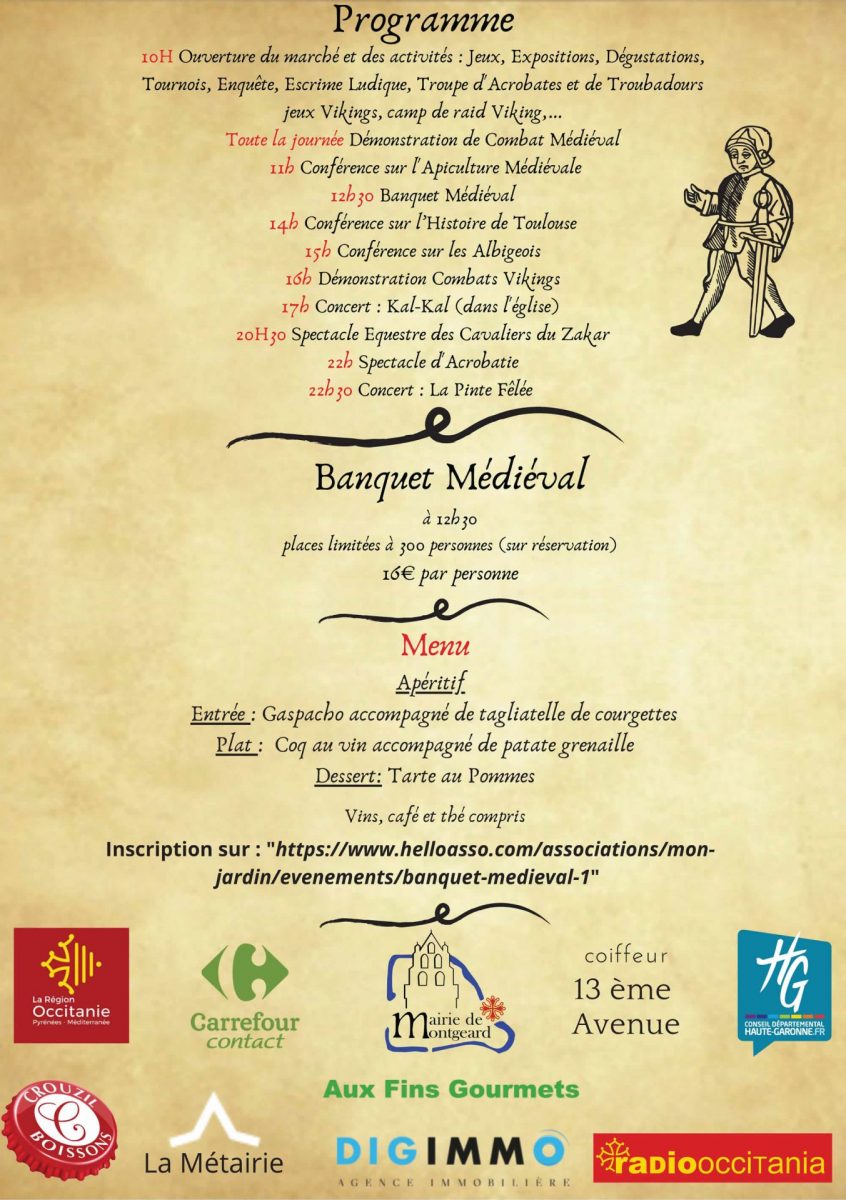 Pratical information
Prices
Map and information