There is no better place than Avignonet-Lauragais to evoke Catharism in Lauragais. Through the memories of a young woman, you will relive as if you were there this tormented time which deeply marked the History of Lauragais.
New visit to discover!
Fernand Poussin, a paranormal investigator arrives at Avignonet Lauragais following the discovery of an old manuscript in the attic of a house. Flushing out ghosts is his job! You will accompany him throughout the visit to help him track down the spirits that still haunt the streets ofAvignonet Lauragais.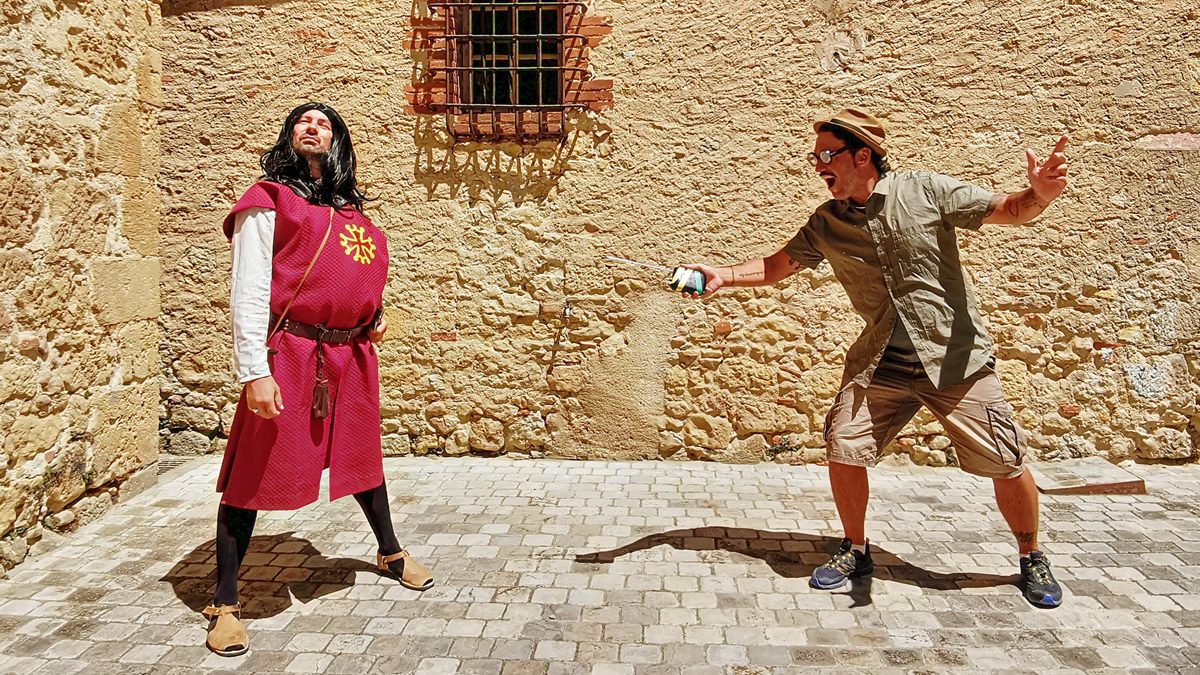 Meet historical figures
During this unusual visit, you will dive back in the heart of the XNUMXth century full cathar era, with Constance and Séréna, two childhood friends. One is Cathar, the other Catholic. Will their friendship survive this difference? You haven't finished letting yourself be surprised from scene to scene by endearing and colorful characters.
These speakers will have the mission to trace the facts as they experienced them and to put back on the agenda the debates which stirred the village at the time.
A heritage full of legends
During the visit, you will walk through the historic streets of the village, discovering its most emblematic places.
THEChurch of Our Lady of Miracles and its remarkable bell tower which culminates at 40m high will house the story of its legends. Who could believe that it is very close to this mystical place that the massacre of the inquisitors took place?
Nearby, the pepper tower, which owes its name to its surprising shape, catches the eye of the curious. What was his function according to you?
You will also admire many opulent facades, especially along the Grand'Rue and the remains of the old fortifications of the village.
An entire program !
Information:
Upcoming dates for summer 2023