There is no better place than Avignonet-Lauragais to evoke Catharism in Lauragais. Through the memories of a young woman, you will relive as if you were there this tormented time which deeply marked the History of Lauragais.
Meet historical figures
Following in the footsteps of a "Perfect", more commonly known as cathar, you will go to meet Raymond d'Alfaro, son-in-law of the account of Toulouse Raymond VI or Constance and Bertille, two young friends whose beliefs oppose each other.
These characters will have the mission to retrace the facts as they experienced them and to put back on the agenda the debates which stirred the village at the time.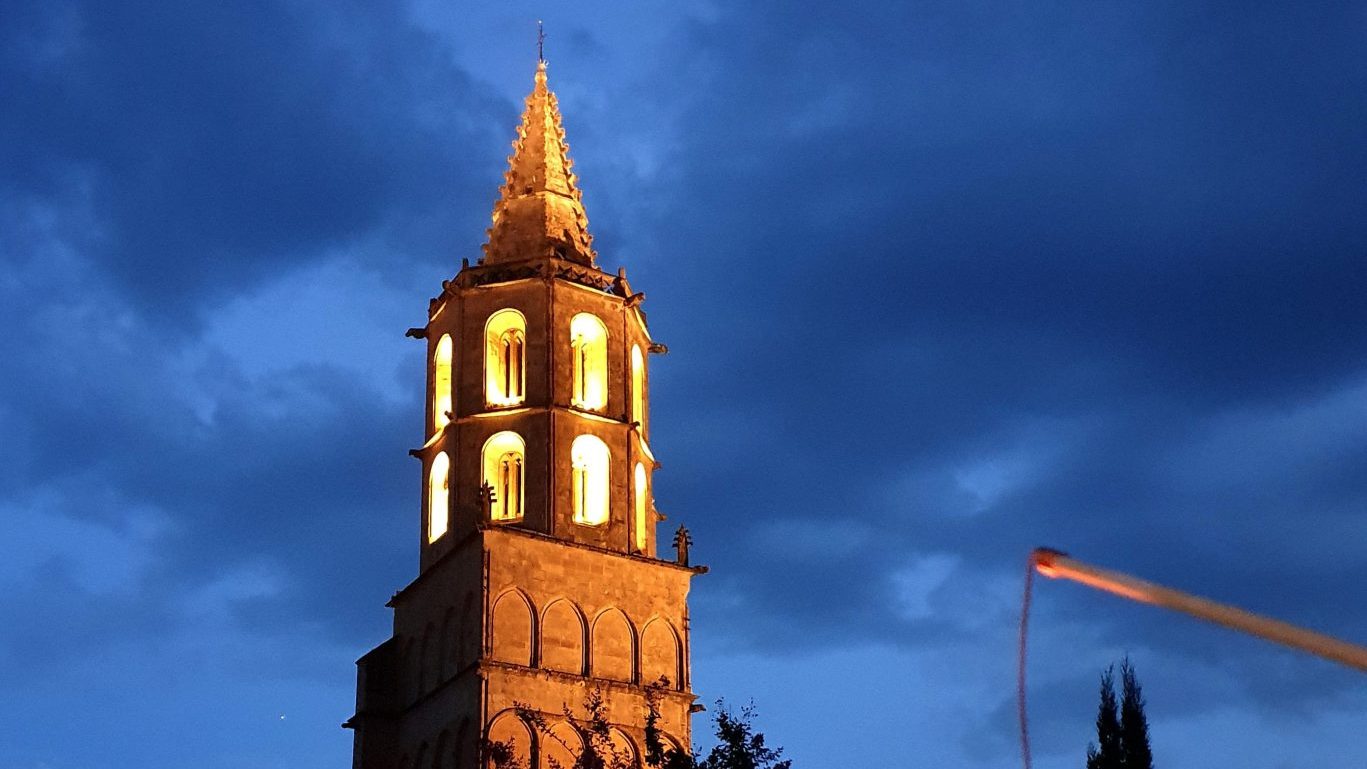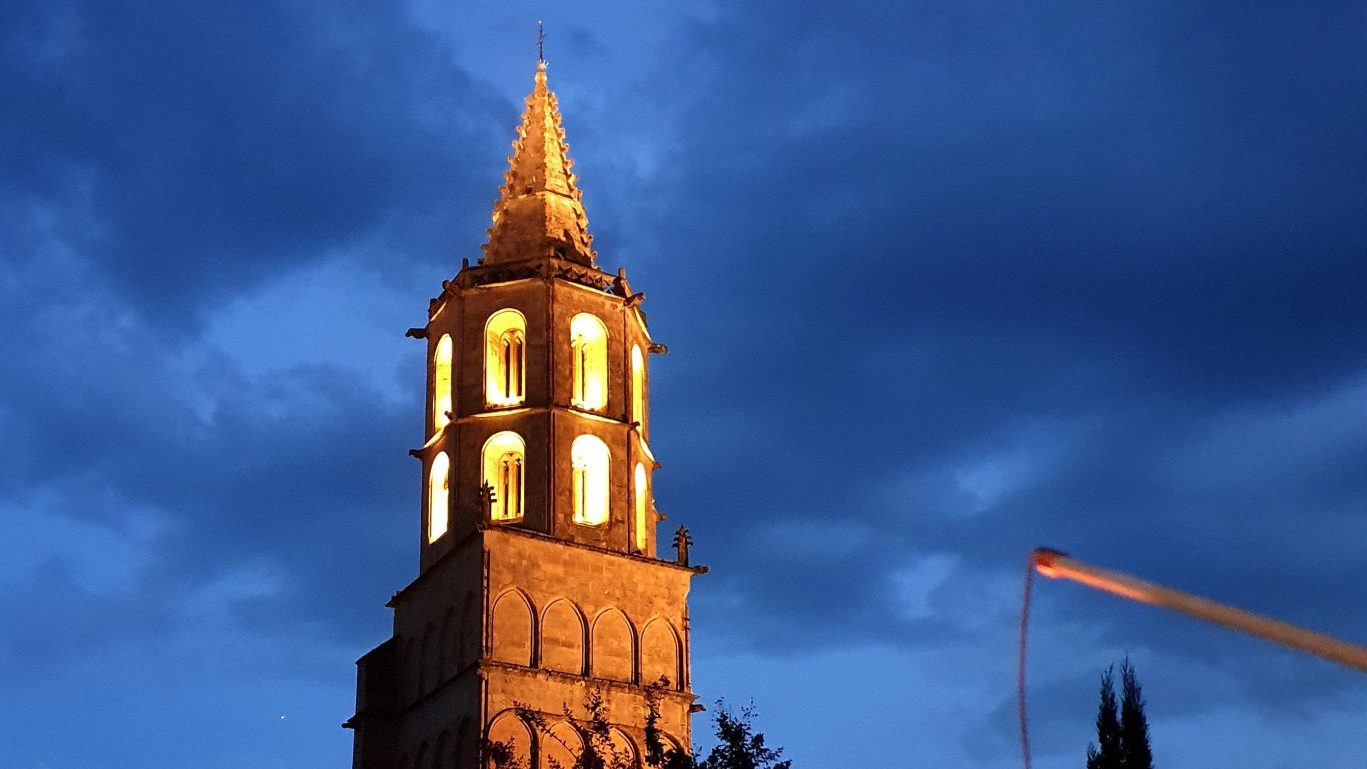 A heritage full of legends
During the visit, you will walk through the historic streets of the village, discovering its most emblematic places.
THEChurch of Our Lady of Miracles and its remarkable bell tower which culminates at 40m high will house the story of its legends. Who could believe that it is very close to this mystical place that the massacre of the inquisitors took place?
Nearby, the pepper tower, which owes its name to its surprising shape, catches the eye of the curious. What was his function according to you?
You will also admire many opulent facades, especially along the Grand'Rue and the remains of the old fortifications of the village.
An entire program !
Information:
Visit on Wednesday August 24 at 19:45 p.m.

Meet in front of the churchAvignonet Lauragais
Duration 1h15
Price : € 6 / adult; € 4 / child from 6 to 15 years old; Free for children under 6
Registration required :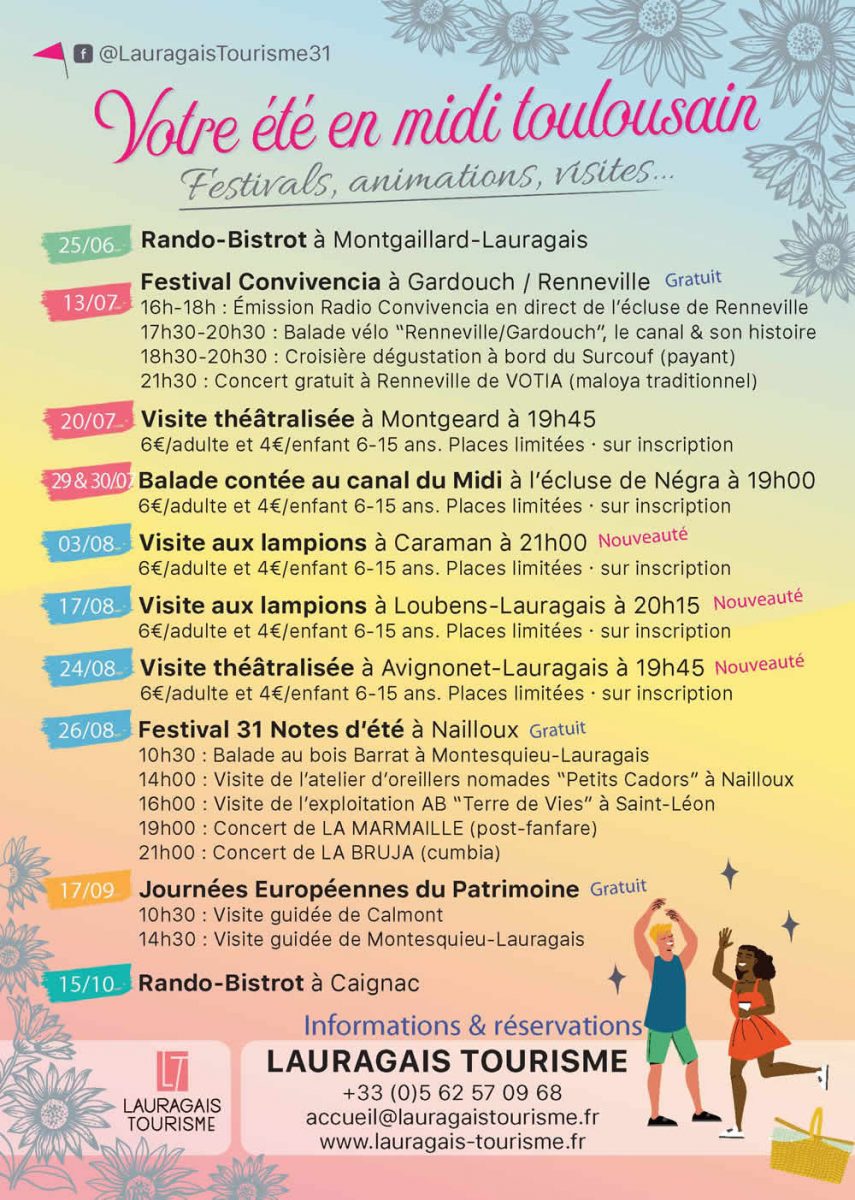 Information & registration:
A festive summer!
Throughout the summer, your Tourist Office has many surprises in store for you.
The Convivencia and 31 Notes d'été festivals in Lauragais