Since 2016, the Caramanga show has been the unmissable event for fans of geek culture in Lauragais. The event has continued to grow throughout its editions and each year reserves its audience many surprises and unforgettable encounters, around manga, comics and science fiction.
A lounge for the fans, by the fans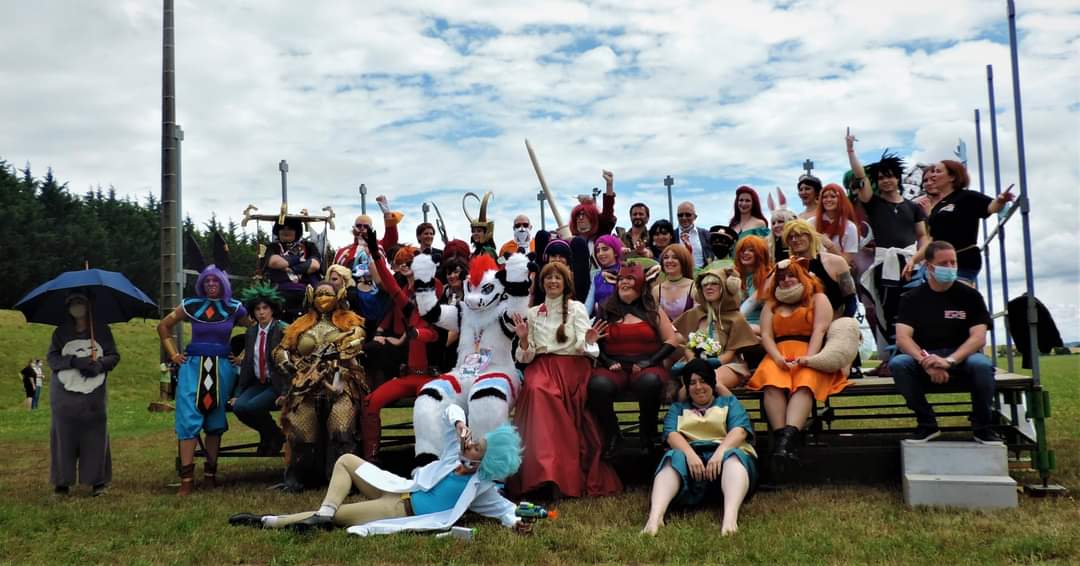 To invite you to the event, a group of organizers from Caraman and its surroundings come together each year with enthusiasm and passion to share universes that make them vibrate from a young age: from the unmissable Club Dorothée to the epic Star Wars through the superheroes of Comics and Japanese anime.
While growing at the same time as their experience, their ambition gave birth to many initiatives, sometimes delirious and always fascinating:
Costume contests (called cosplays)
Drawing competitions
Exhibitions
Video game tournaments
Lightsaber initiations
Origami initiations (folding artistic paper)
Demonstrations of sports fighting, hip hop and acrobatics
Duels of tea and umbrellas
Conferences
Headliners
If their names sometimes mean nothing to you, several cult and recognized personalities of the geek community have already appeared at the Caramanga show. Each year, these honored guests come to meet their audience:
Cartoonists, screenwriters and comic book publishers
Science fiction writers and authors
Voice actors of famous actors and characters
The 2023 edition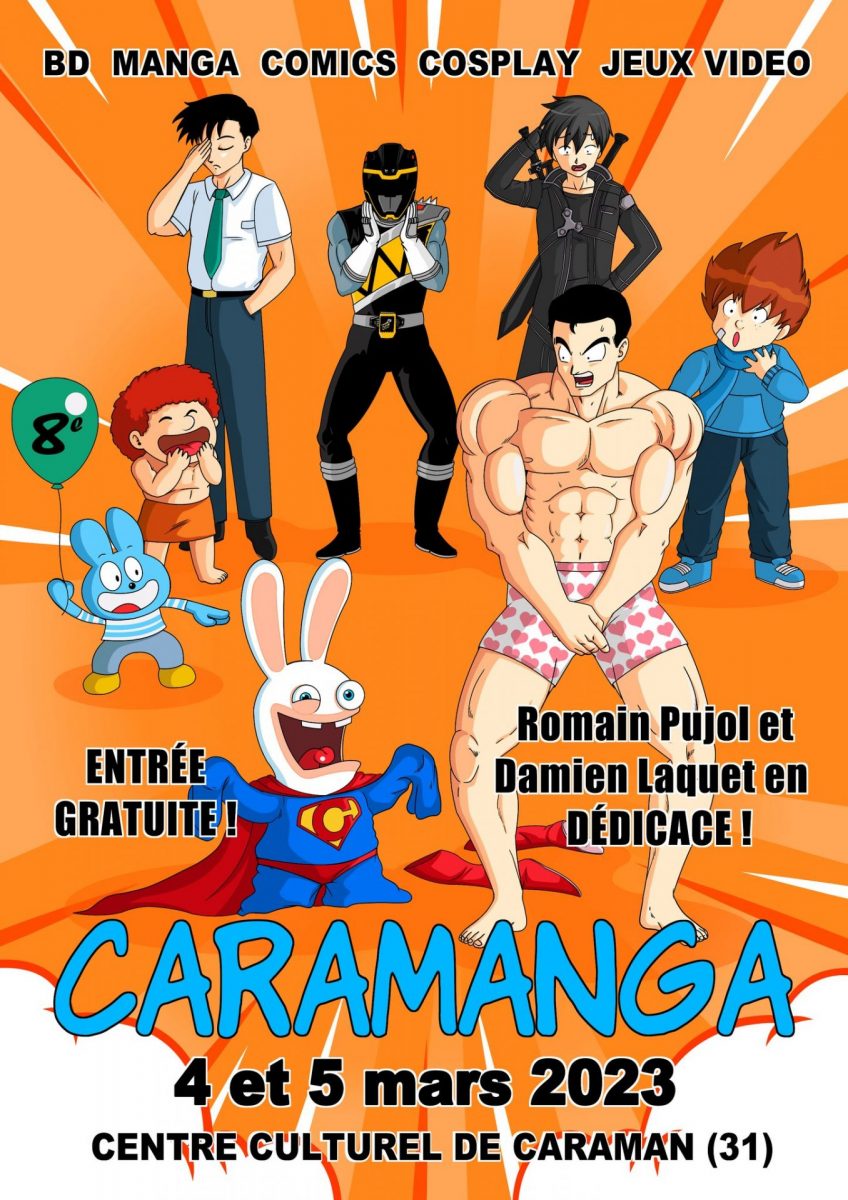 The guests of honor
For its 8th edition, the show will have the pleasure of welcoming 2 guests of honor.
In addition to scheduled meetings with the public for free signings, you will meet them during interviews and will be able to pose with them.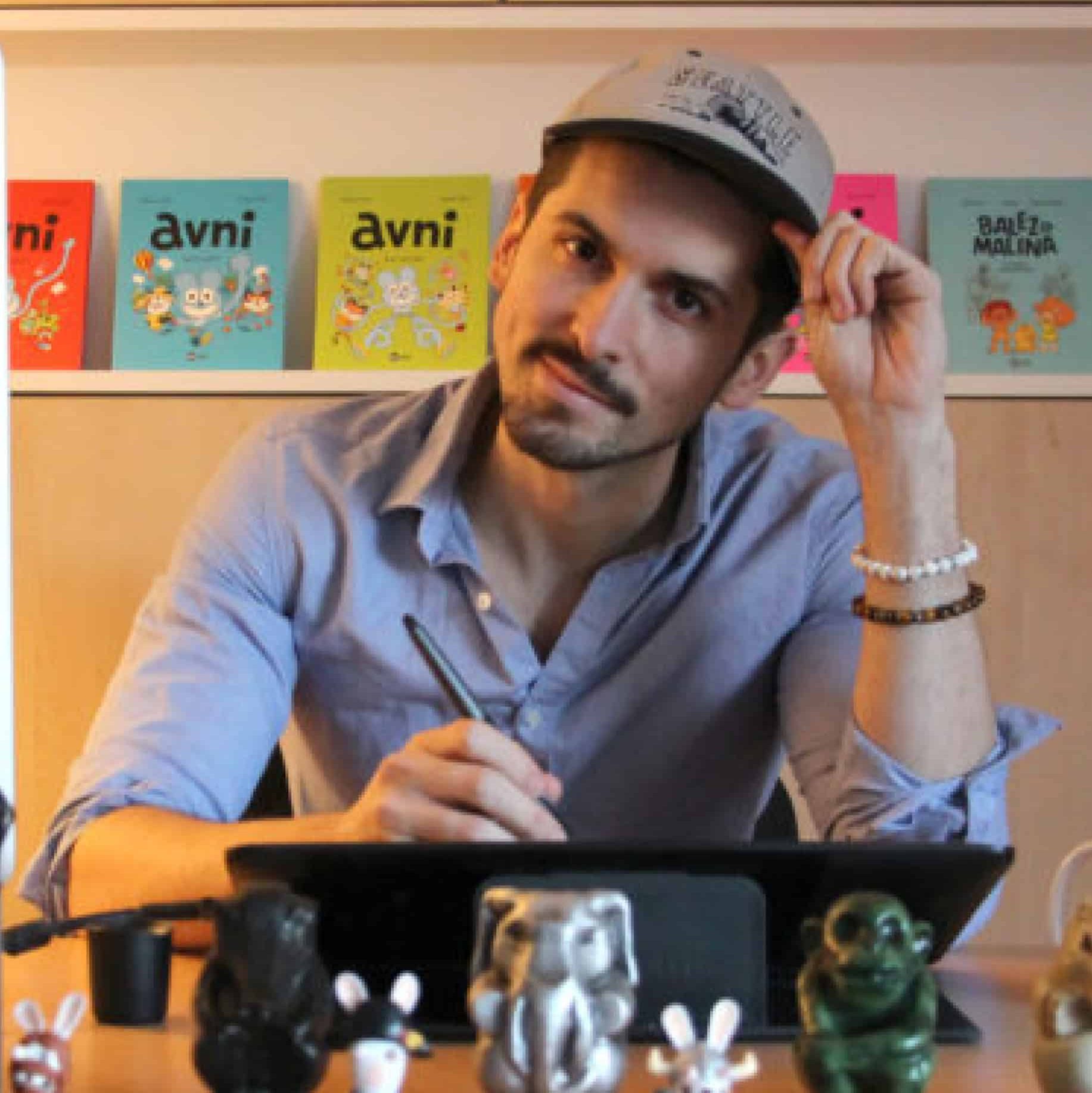 Romain PUJOL
This cartoonist and screenwriter has just won the Special price playground for the "Avni" series at Angoulême Comics Festival 2023 He has also contributed to many other creations including les lapins cretins, Balez and Malina, Theo's Codex...
Damien LAQUET
This actor lends his voice to many characters from movies, series and of course anime! It's the Voice of Kirito in the series Sword Art Online, rock in Black Lagoon, Chase Randall in Power Rangers Dino Charge and many others…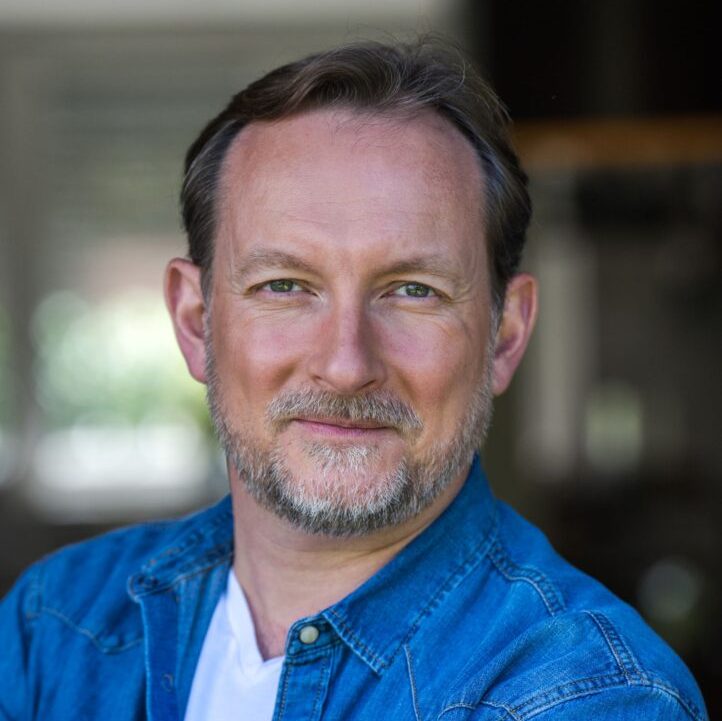 And also …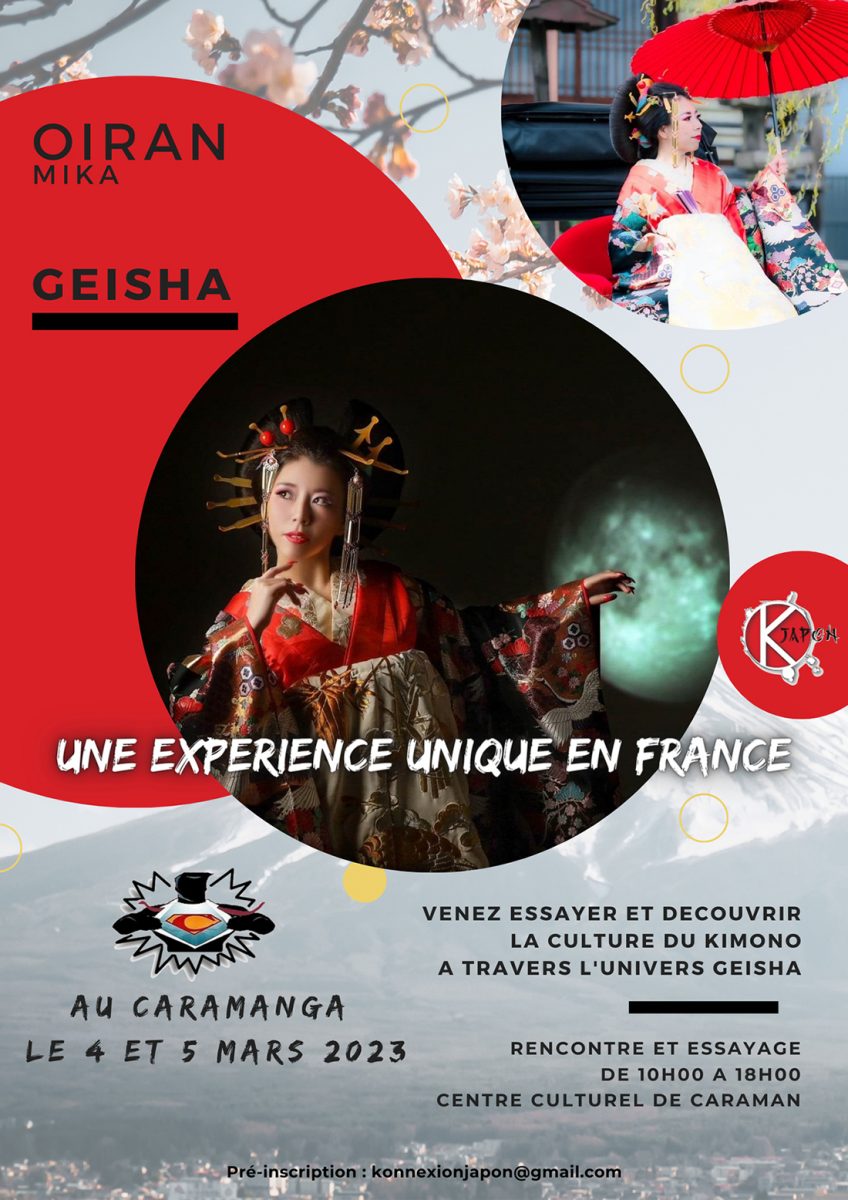 Oiran Mika
The geisha will be specially present at the festival to give you a unique experience.
In his company, you will discover the culture of kimono and the tradition of geisha in Japan.
Meetings and fittings on both days, from 10 a.m. to 18 p.m.
Chizu Nakajima
This Japanese fashion designer will exhibit her most creations during the festival and will share her know-how for making authentic kimonos.:
Meetings and fittings on both days, from 10 a.m. to 18 p.m.
Useful information
Contacts