Dive during your stay!
Take an introduction to freediving and scuba diving
From 10 years old, in a 1h30 session, come and discover the incredible sensations of snorkeling or scuba diving.
Maximum: 4 people per session


Price:

90€ / person + Promotion -10% with the code "SICOVAL"


Information and booking:

formations@argonaute.eu or by phone at 05 61 73 86 07
Book online by clicking here
__________________________________
Pass a diving level in 2 sessions!
A qualified SSI instructor will accompany you throughout these first dives. You will discover the basics of diving, the usefulness of the equipment, and above all, you will dive with complete peace of mind!
Maximum: 4 people per session – From 10 years old
Sessions can be separated by a few days


Price:

129.90€ / person + Promotion -10% with the code "SICOVAL"


Information and booking:

formations@argonaute.eu or by phone at 05 61 73 86 07
Book online by clicking here
Discover diving with Argonaute!

One of the main players in the recreational underwater world in France, the Argonaute, located in the Toulouse suburb of Ramonville-Saint-Agne, is a dynamic company in the field of scuba diving.
The Argonaute was born in 1979 during the creation of its offices and the scuba diving pit with a depth of 15 meters (i.e. 5 floors!) in Ramonville St Agne.
The company evolves from year to year and today offers a whole program of services and training around the underwater world.
Want to try your hand at scuba diving? Do you want to discover breathing and communication underwater? Are you afraid of the depths and want to have a fun experience in complete safety? Do you want to pass your first level quickly?
Are you a keen escape game diver and can't wait to make ours, unique in France?
You are in the right place !

The diving pit:
One of the strengths of the Argonaut is undeniably the availability of its scuba diving training and practice pit. With a depth of 15 meters, it allows the company to offer different training offers, from learning to breathe in a regulator, to scuba diving (also called scuba diving), to apnea , yoga in the water and allows, through its secure supervision, an apprehension of water and gentle underwater activities. In order to guarantee a good preparation for the various aquatic trips, the company also offers, on request, so-called "refresh" sessions allowing any individual wishing to re-familiarize themselves with their equipment or with safety gestures, to be accompanied by qualified professionals.

The training center:
Argonaute is a training center affiliated with SSI (Scuba School International). The international diving school is a training system recognized worldwide allowing the learning of divers in the making, from the first dive, to the professional recognition of tutoring. The training center welcomes you and offers you the acquisition of confidence and skills at your own pace. Each time slot is adapted to your schedule!

The shop :
The Scuba Diving Shop offers a wide range of scuba diving, spearfishing, freediving and underwater photographer specific gear items.
Wetsuits, small neoprenes, fins, masks, snorkels, diving bags, crossbows, stabs (vest), regulators, safety equipment, accessories of all kinds... everything you need is there!

The accompaniments of destinations / diving trips:
To complete its support, the company offers diving trips and accompanies you on your first "real" post-training outings!
Supervision in a comfortable group in a diving center with the aim of practicing the activity with great ease and pleasure. Go to the Red Sea to explore the aquatic environment and its drop-offs; the seabed, sharks, manta rays, red coral...
An underwater escape game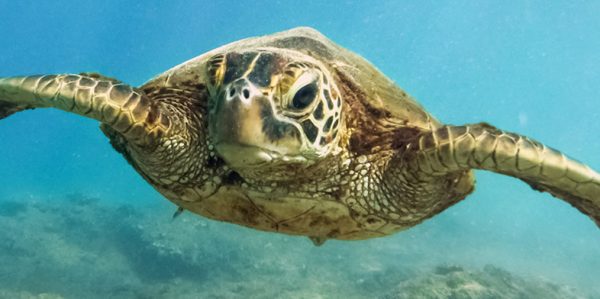 The company has been able to innovate in its field of activity and is developing the game under water! The concept of escape game which flourishes in all the cities of France is transformed and it is the first underwater escape game in a bottle is born! In a setting transformed for this game, with well-designed decors, an atmosphere full of adrenaline, thrilling puzzles, you will live an unforgettable group experience in complete safety. The first scenario "Mission: the turtles of Marsa Shagra" was specially written by Escape Game enthusiasts.
Pricing
Introduction to freediving and scuba diving: €90
Pass a diving level in 2 sessions! : €129,90
Price
Min.
Max.
Introduction to apnea and scuba diving
Per person, from 10 years old. Session of 1h30, maximum 4 people / session.
€90
Pass a diving level in 2 sessions!
Per person, from 10 years old. Maximum 4 people / session. The sessions can be separated by a few days.
€129,90