What if the next vacation with friends was spent in an eco-responsible gite in the Lauragais?
In Lagarde, about forty kilometers south-east of Toulouse, a couple has opened a 14-person gite in their former family home. They have designed the necessary facilities to minimize the impact on the environment. We met these owners with unwavering determination.
Let's make introductions
Can you introduce yourself and your Balanquier gite business ?
I am Arlette and this is my husband André. I work in management and André is a retired engineer by training. We have three grown children. We had this house built in the 2000s, and now we live in Toulouse. But the children are very attached to this family house, which means that we have decided not to sell it, but to put it in tourist rental for the year. Our concept is to offer tourists the possibility of staying in a comfortable cottage (the cottage is classified 4 stars in the prefecture) while offering them the satisfaction of lessening their impact on the environment during their holidays.
The house is 200 m², it can accommodate between 8 and 14 people. garden, 4000m², is a haven of peace: it is wooded, has a flowery meadow to attract and feed pollinators, and has a small animal park where children, accompanied by an adult, can mingle with chickens, ducks and geese.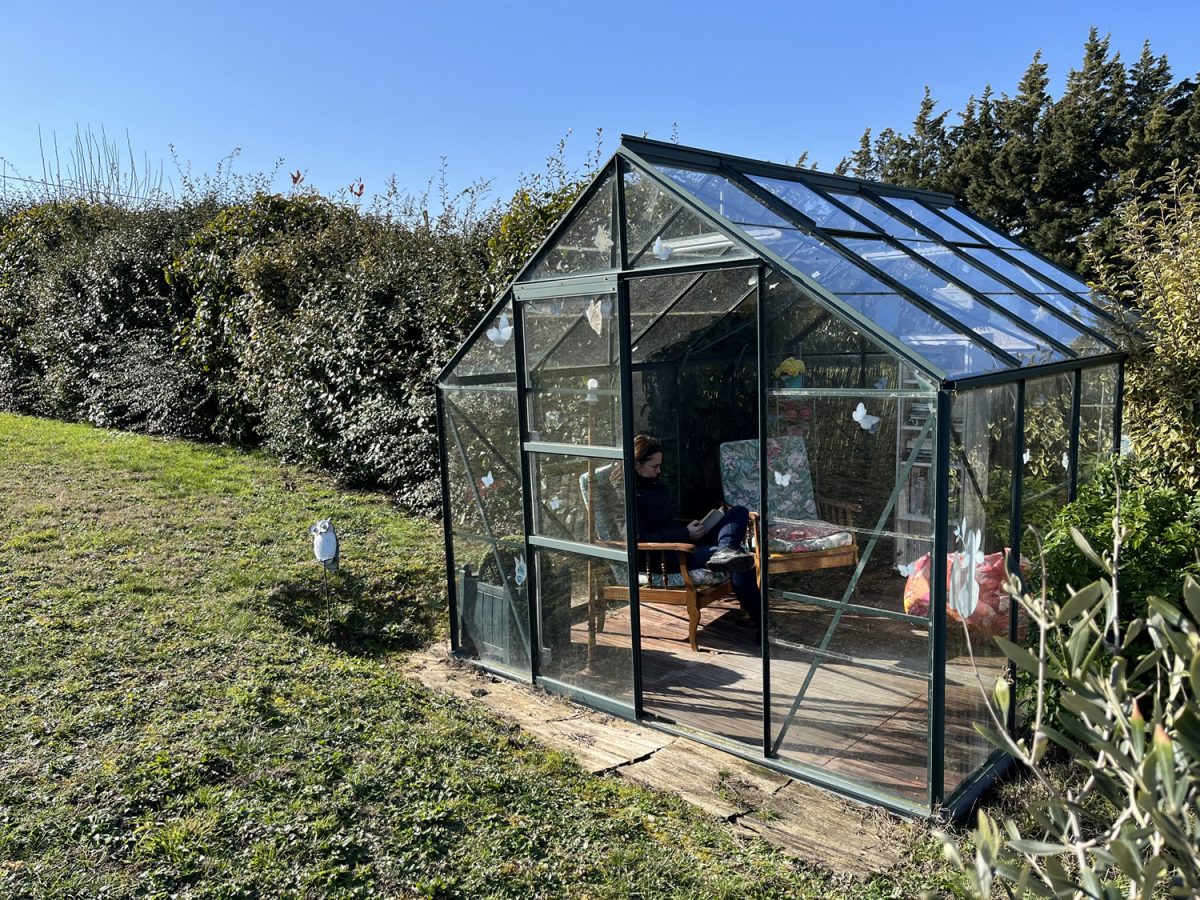 overflowing creativity at the service of a family project
What guided your desire to include your tourist accommodation in an eco-responsible approach?
We have always had this philosophy of respect for the environment and nature. In 2020, our daughter Alexandrine, who had a Master 2 in marketing, decided to leave everything and go to Latin America for a year and a half to meet farmers who cultivate the land in a respectful way. She has made dozens of documentaries on these subjects. She founded, following this trip, an association, « Dream Earth » who teaches about the environment.
Originally, our tourist accommodation had been thought to be a place for meetings and conferences so that she recounts her trip and talks about these meetings. She could have screened her documentaries there. All this led us to apply for a call for projects from " Slow Tourism » launched by the ADEME (Agency for the Environment and Energy Management) but our application was unfortunately not accepted. We were disappointed but then it made us want to move on. We had worked hard on this application, so we weren't going to drop everything. We put so much energy and heart into it that we continued doing things on our own without worrying about conforming to any label.
Today, our daughter is based in Roanne, she has converted to organic market gardening.

It is a subject that fascinates us because we have become aware that there is an alternative to agriculture which opens up the field of possibilities.
The Rev Earth Association
In the company of Firmin Jondot, Alexandrine Cabarbaye created the association "Rêv Earth" in 2019
This birth is due to the general observation that French citizens, although they have all heard of the climate situation, sometimes feel deprived by the effects of global warming and do not know how to act on their scale.
Thanks to various communication media, and to many volunteers who have come to lend a hand, the team promotes inspiring and accessible ecological solutions on an individual or collective, local or global scale.
Exchange workshops aim to inform, raise awareness and share ideas on environmental, ecological, social or humanitarian themes, including:
Agriculture
Biodiversity protection
Waste Management
education
Diet
Handicrafts
Citizen mobilization
Autonomy in all its forms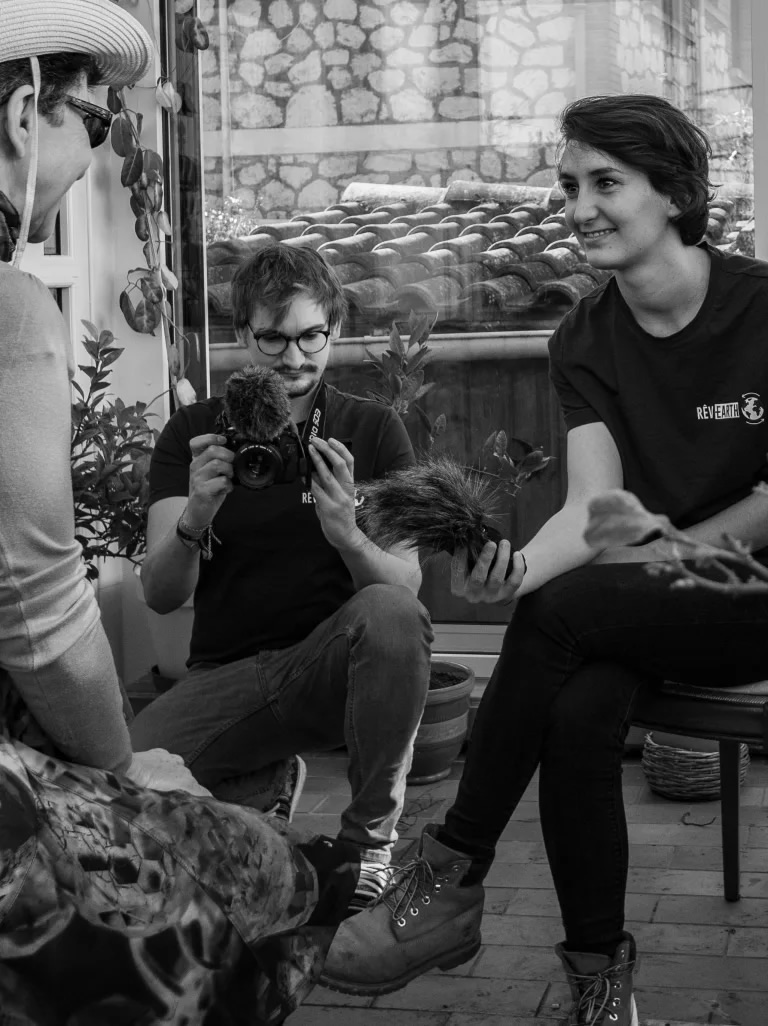 What facilities make your gîte eco-responsible?
We have installed solar panels on the roof with a power of 6kwp in 2022 and a wind turbine with a power of 700W to enhance the autan wind. The energy produced allows for self-consumption: heating the swimming pool, operating the air conditioning and heating, etc.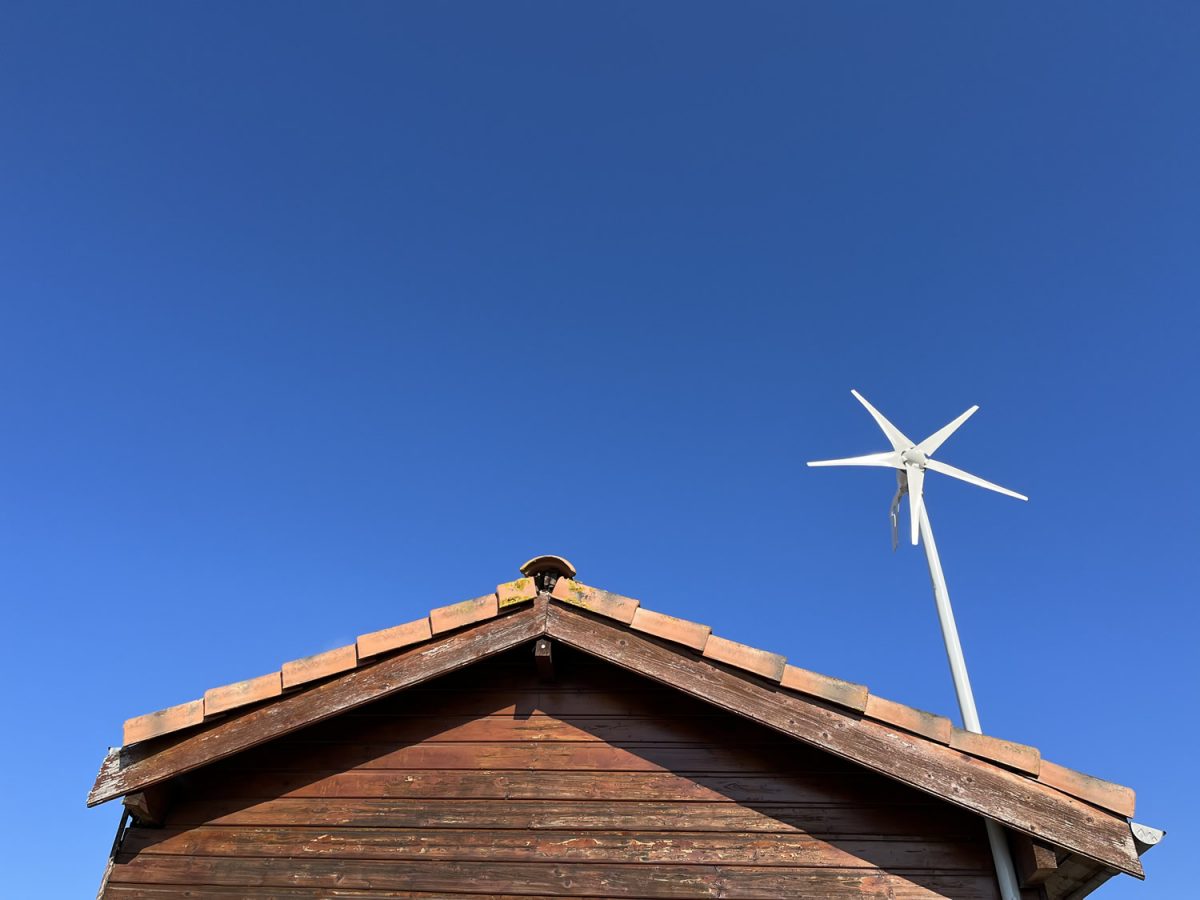 We planted many fruit trees in the garden and installed birdhouses for biodiversity. The biggest investment, in addition to the solar panels, was to replace the fuel boiler with a pompe à chaleur. This allowed us to switch to "all electric" throughout the house, which was much more practical than having a gas stove on one side and oil heating on the other... We offer our visitors to recharge their electric vehicle by providing them with a charging point. Finally, on sunny days, people will be able to have electric bicycles and an electric scooter to walk in the hills to buy local products… You should know that in Lagarde there are several farms to visit such as that ofIn Trunc, which makes excellent sheep's cheese, the farm Lamouroux for beef or Les Flavors of the Earth which offers for sale delicious organic and seasonal vegetables.
But we also installed a 5000L water reserve : all the water from the gutters is collected on the house to then supply the swimming pool and to water the trees and the vegetable garden. The vegetable garden is also freely available to our visitors. They can also use eggs from the chicken coop. Finally, as we want to raise awareness among tourists staying here, we have put some explanatory panels in the house to explain good practices: the composting, sorting of waste, etc.
We have had no subsidy, except EDF which buys us the electricity produced by the solar panels.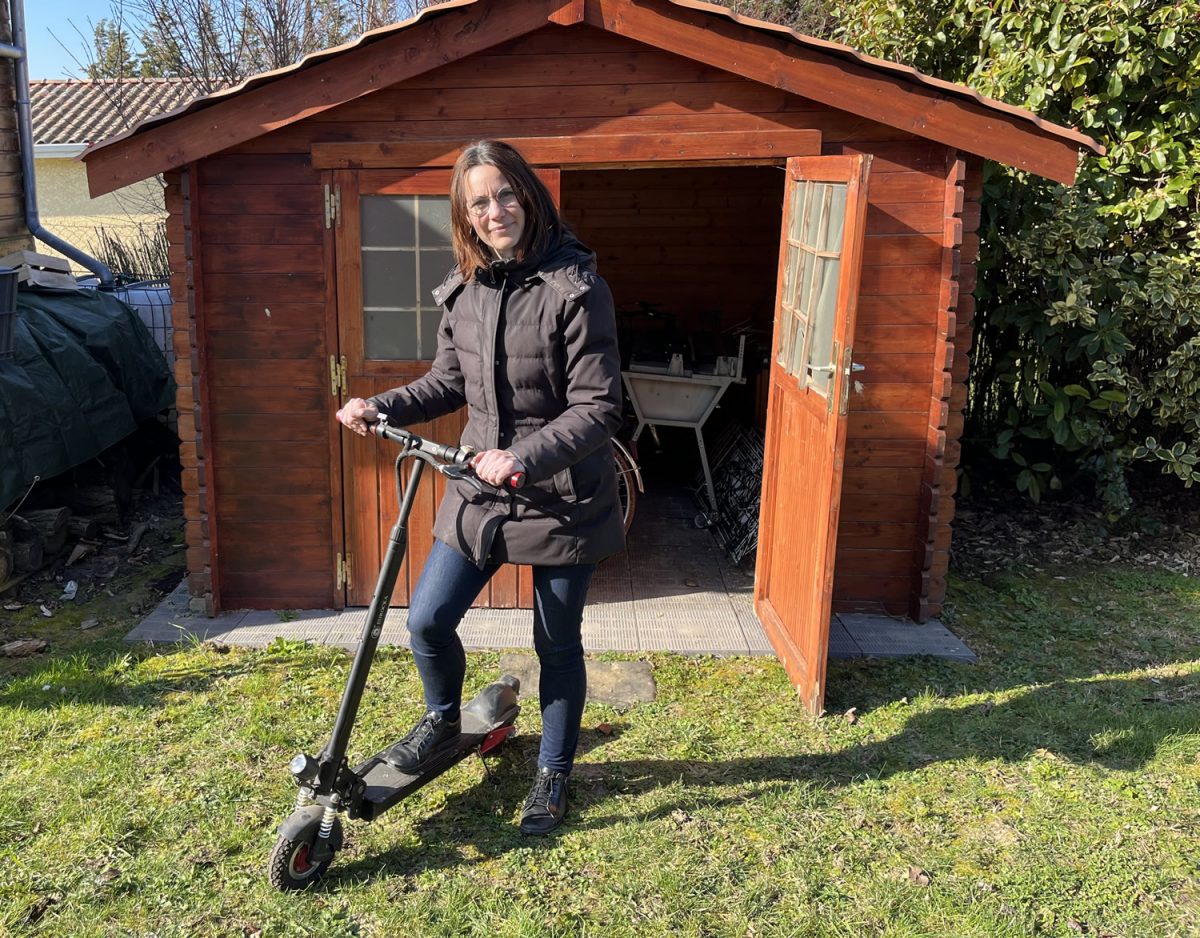 What was your biggest challenge? Do you have any new projects for the Balanquier gite?
It is a permanent challenge. We love projects, it's what keeps us going. Otherwise we get bored!
We plan to create tools and equipment for tillage thanks to solar panels. This will allow our guests to be able to enjoy good seasonal vegetables: we are therefore going to develop the vegetable garden and build a greenhouses where people can help themselves. Last year, our visitors were already able to feast on the tomatoes and aubergines from the garden. But in 2023 we want to develop it even more and grow other vegetables. Thus, tengardening instruments powered by solar energy will be finalized soon.
We also want to highlight the local products, make known the small producers around Lagarde. We like to pass on this type of information to our guests.
We also want to launch ourselves on the realization of a website: we will thus be able to have the pleasure of explaining to our visitors the concept of the cottage.
Your stay at Le Balanquier
At the foot of the charming village of Lagarde, this large capacity cottage (up to 14 people) is ideal for stays with friends or family gatherings.
Quiet in the Lauragaise countryside, experience eco-responsible holidays in a comfortable cottage.
Thanks to Arlette and André for their availability, we wish them much success in their business and in their future projects!