Lauragais on your plates to celebrate Easter? It's possible ! Le Comptoir d'Isatis offers you a tailor-made menu that honors our local producers.
Aperitif: Duo of sandwiches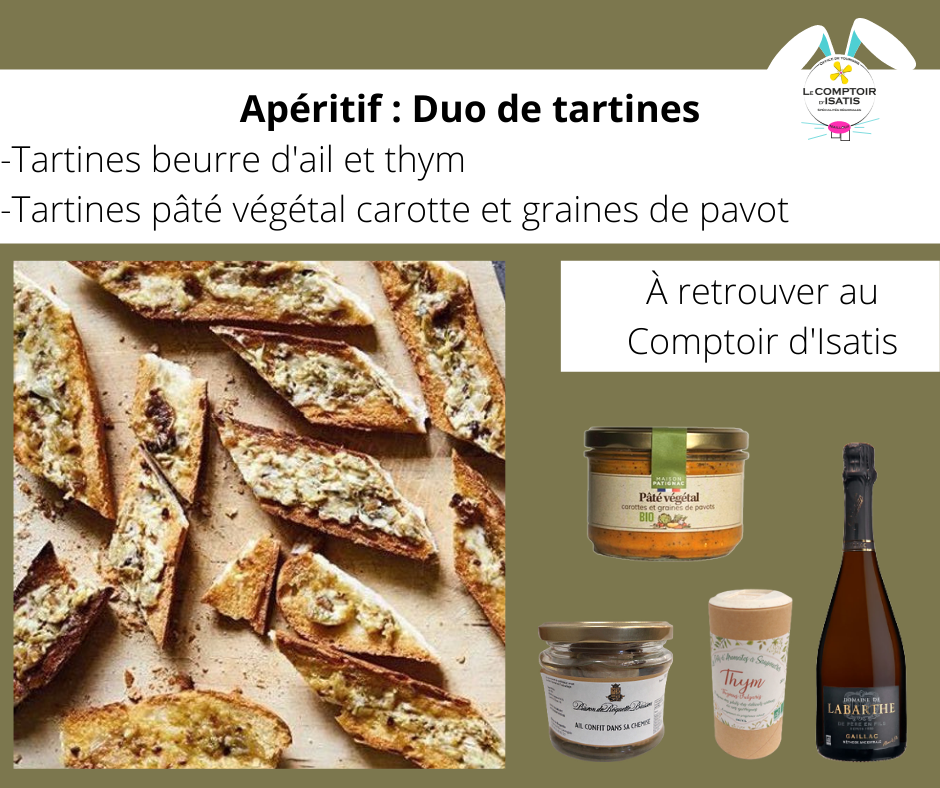 Toast of butter with garlic and thyme & Toast of vegetable pâté of carrot and poppy seeds.
Support : Gaillacoise method of Domain of Labarthe (Gaillac) plain or in kir.
Comptoir d'Isatis products:
Starter: Lauragais egg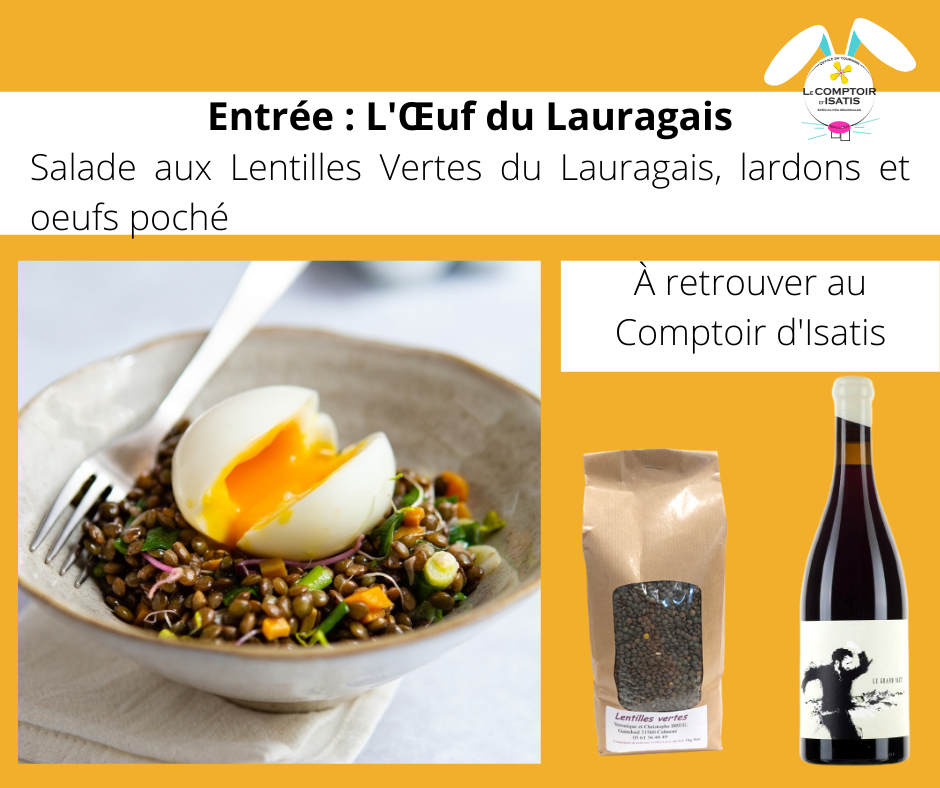 Let yourself be tempted by the daring combination of your Lauragais lentil salad with a poached egg.
Support : The Great Leap of Domaine Delmas (Limoux). With the woody notes of a new oak barrel to rediscover the undergrowth.
Comptoir d'Isatis products:
How to make a poached egg
Crack your egg gently into a bowl containing vinegar
Leave to marinate for 3 minutes, this is what will allow the egg to cook without scattering.
Bring the water almost to a boil. It should be simmering but not boiling heavily.
Whisk the water to create a whirlpool then gently lower the egg into the whirlpool. Let cook 3-4 minutes.
Scoop out the egg using a slotted spoon and drain.
Course: Walk in the Forest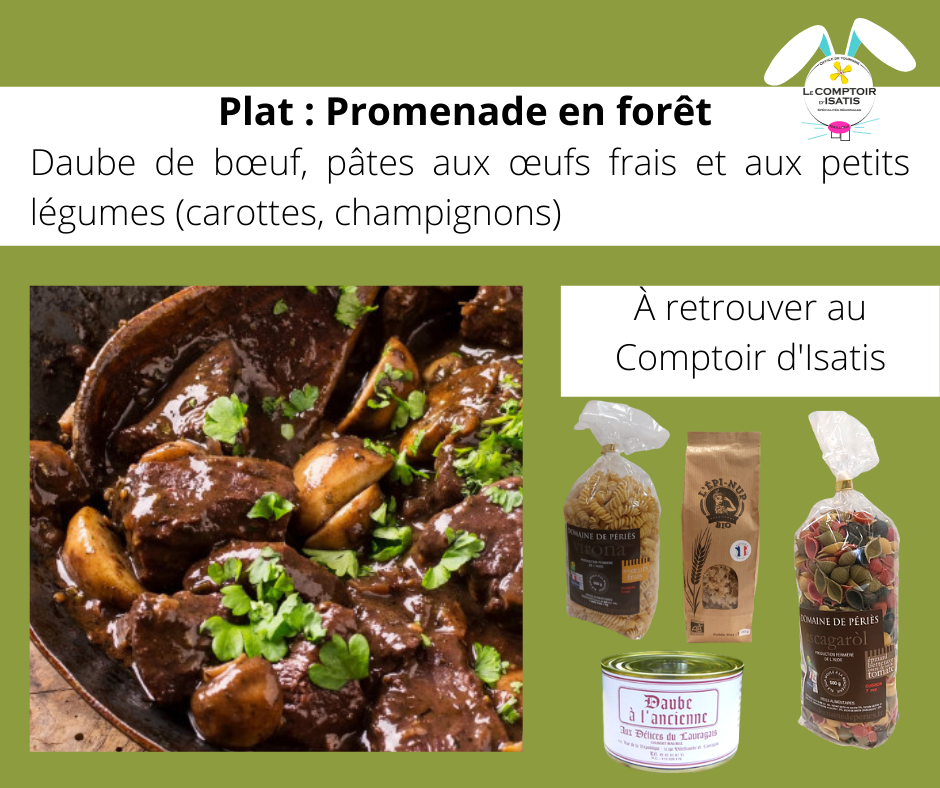 Beef stew with fresh egg pasta and small vegetables (carrots and mushrooms).
Comptoir d'Isatis products:
Dessert: Surprise White Nest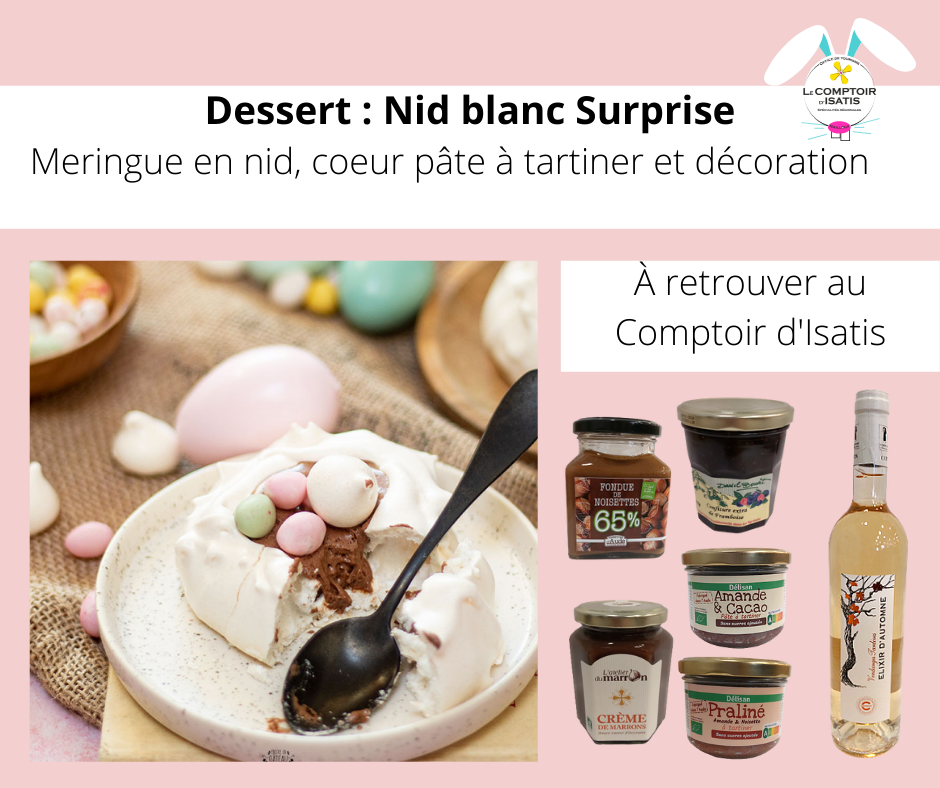 Meringue with heart of spread (hazelnut, almond, chocolate, chestnut or jam).
Suggestion : For more indulgence and to find the flavors of Easter chocolate eggs, mix the different spreads
Support : Late Harvest of Capdepon Estate (Limoux).
Comptoir d'Isatis products:
nest meringue recipe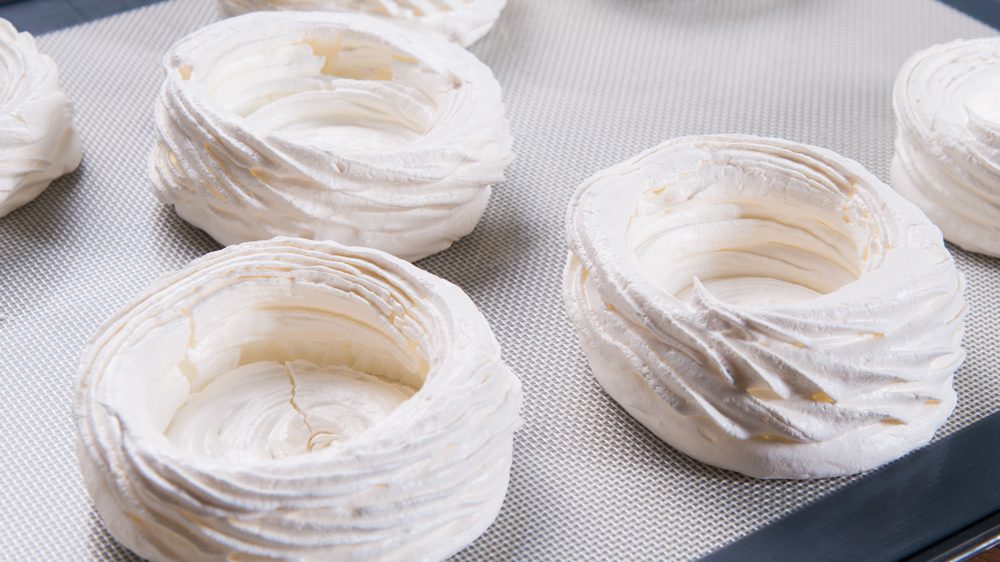 In a mixing bowl, place the egg whites (allow 2 eggs per person). Heat a pan of water, then place the bowl in it.
Add the sugar and cook in a bain-marie. Whisk until mixture is hot.
Remove the bowl from the heat and continue whipping until the preparation has cooled (about 5 minutes).
Make 4 meringue nests on a sheet of parchment paper.
Bake at 100°C for 2 hours.
Let cool on rack.